Keep the Masks
Removing the school-wide mask mandate was a mistake. The removal of the mask mandate caused stress and anxiety for many students, including me, and the decision to remove the mask mandate felt out of the blue and reckless. 
Having to worry about catching COVID-19 and giving it to a loved one, or even just having it yourself, can be really stressful for a lot of people. Students don't need another thing to stress about. There are many community members who are immunocompromised and are at higher risk of getting COVID-19, and it is more deadly for them if they do get it. There are also countless students and faculty who have siblings, children, or people they look out for that are too young to get vaccinated and are at a higher risk of hospitalization if they contract the virus. 
It's been two years since University Prep has been without any restrictions. UPrep has made many incorrect predictions, like when they assumed we'd get back in person in October of 2020, this decision was made too soon and too suddenly, and there was zero student polling before this decision was made. In the past UPrep has been over-cautious, like extending online school when it needs to and mandating vaccines, but now they've made a decision that feels dangerous.
According to the COVID Task Force, roughly 99% of UPrep's community is vaccinated, yet it is too soon to remove the mask mandate because it can cause a lot of anxiety to both students and faculty. There is an opportunity at this school for bullying due to people's decisions because there is some pressure from students to take off masks and get back to "normal".
  The social dynamic of the masks was overlooked in this process. The administration told students once or twice to not make fun of people for their decisions, but they should have examined the social dynamics and gotten ahead of the issue before it became big. They should have had a lead conversation about masks before the decision and based their decision on students' feelings. The UPrep mask mandate ending was a mistake and it's shocking there hasn't been a COVID-19 outbreak yet.
To wrap things up, the decision to remove the mask mandate felt rushed and irresponsible. The anxiety caused by the removal of the mask mandate caused unnecessary stress for many students including me. UPrep should've waited another month or two.
About the Writer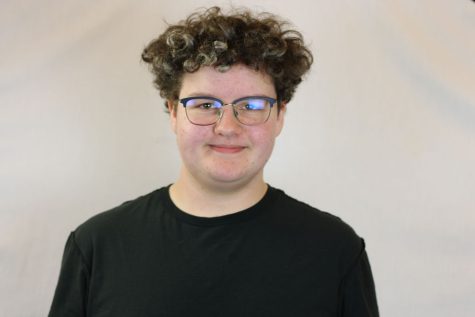 Teddy Bergstrom, Reporter
Teddy Bergstrom is one of the reporters for the Puma Press and has been on staff for two years. His favorite type of stories to write are op-eds and news...