Where to Wander
Seattle parks offer urban hiking adventures.
Hiking has been a lifesaver for myself amidst the monotony of daily Zoom classes during the pandemic. The many great parks within Seattle's city limits make it easier than ever to find a new place to hike after school or over the weekend. Whether you're looking for some exercise, some beautiful sights, or just something new, there are a plethora of parks out there to suit your mood.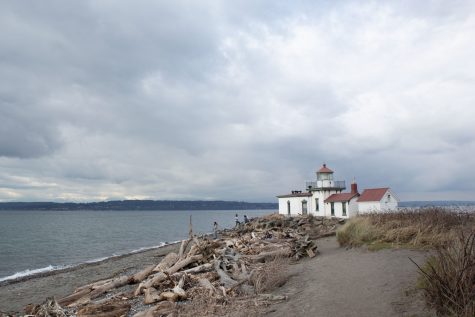 Discovery Park is such a unique experience: even though it's located right in Magnolia, it's hard to believe you're still in the city. With more than 12 total miles of trails stemming from the main loop, the park offers a lot of flexibility depending on how much time you have, or how much exercise you're looking to get. I found that many of the trails are best with a buddy or a family member, as it can get a little boring walking on those long trails. If you can, try to make your way to the North Beach Trail or the South Beach Trail, both of which take you along the Puget Sound to a 19th century lighthouse located right on West Point, a true treat for those able to get there.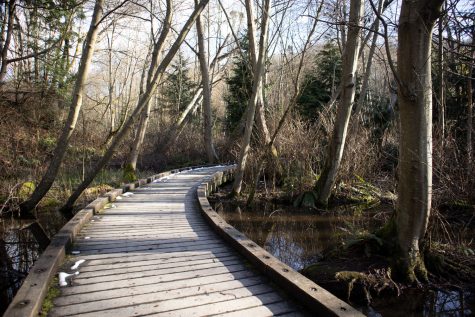 Sometimes, it's best to just let yourself wander. Carkeek Park in North Seattle is a wonderful place for this with many hidden spots over the 220 acres of available parkland. Many of the features fall near Pipers Creek, which runs through the middle of the park and feeds into the Puget Sound. If you come in the fall, you'll be able to see salmon make their return to the park — a result of years of hard work put in by volunteers to reintroduce them. Following the creek, you'll walk across a bridge sitting just atop a marshy wetland. Just a little farther and the trail will lead you to the Carkeek Park beach, with an amazing view of the water. If one thing is for sure, Carkeek Park offers a unique experience.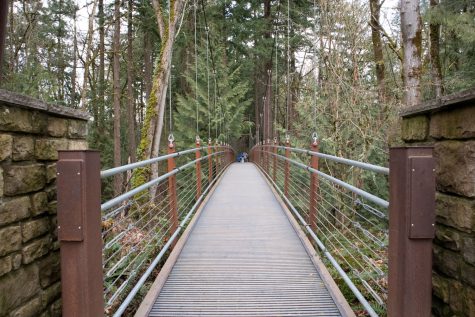 Wilburton Hill Park in Bellevue is a great place to spend an afternoon if you only have an hour or two open. Starting in the northeast section of the park, the trail will eventually lead you to the Bellevue Botanical Garden, home to many different gardens and unique sculptures. While they aren't the flashiest, the rock and rain gardens really make you appreciate the care that went into creating them. But truthfully, the 150-foot suspension bridge is what really makes Wilburton Hill Park stand out. Spanning across a deep ravine, it allows you to get neck and neck with the giant conifers on either side, while also providing a great view of the forest floor. Short and sweet, the Wilburton Hill Park is a great place to appreciate the many smells of the flowers around you.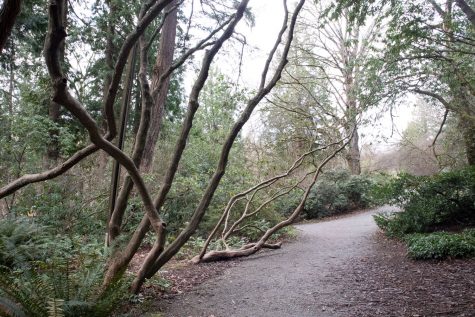 The Washington Park Arboretum is for those who want to experience something other than the typical Pacific Northwest forests. While the main trail is only 2 miles, this is one you'll want to take slowly so that you can take in the beautiful, diverse collection of plants and trees scattered throughout the park. The Arboretum has been maintained by community volunteers for 85 years, ensuring the grounds stay healthy and well-kept. The trees there, ranging from maples to larches, are truly breathtaking; I haven't seen any like them before. The Arboretum is also a great place to take your dog!