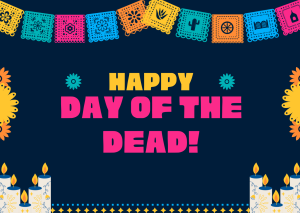 Happy Día de los Muertos, Pumas!
Día de los Muertos, otherwise known as Day of the Dead is a cultural Mexican holiday that celebrates and honors family members and loved ones who have died. On Nov. 1, households persuade the deceased to reunite with them by offering gifts and food. The holiday is a joyful celebration of life and loved ones.
Fact: During festivals people celebrating Day of the Dead often wear decorative skull masks called Calacas.
Fact: The holiday derives from a mix of Aztec customs and colonial Spain's All Souls' Day.
Looking for more information? Check out The Mexican Museum.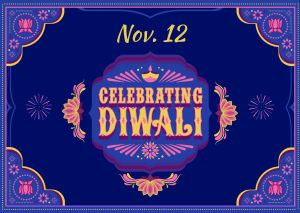 Happy Diwali, Pumas!
Diwali is one of India's biggest holidays of the year. Otherwise known as the Festival of Lights on Nov. 12, Diwali is marked by many Hindu and non-Hindu communities as a celebration of good defeating evil.
Fact: Although all celebrations of Diwali center around the same idea, different areas of India have different cultural stories that go along with the holiday.
Fact: Diwali is celebrated over the course of five days. It involves fireworks, gifts, feasts, art (usually in the form of colored sand) and more!
Looking for more information? Check out the Smithsonian's National Museum of Asian Art.