Education in the Age of Politics
Politics is an increasingly important factor in many students college decisions
In Kelly Herrington's almost 20 years of being Director of College Counseling, he has seen a dramatic shift in the college application landscape and how much politics are involved. Seven years ago, as results were felt throughout the country and the local community that Donald Trump had beat out Hillary Clinton in the 2016 presidential election, one politically driven student posted the process for applying to Canadian schools to the community. Herrington's reaction after working in admissions and college counseling for so long was one of realization and reflection. 
"I thought, 'we have entered a whole new world' and I've been doing this 25 years, but that was the first real salient moment that things were shifting," Herrington said.
Many students found themselves wondering if their rights would still be protected. Today, that idea persists with certain students ruling out going to colleges in red states because of legislation and political views.
Herrington estimates that 20-25% of students say that a school or state's politics are important to their college decision. Of that 25%, Herrington estimates only 5% of those students are conservative. According to Herrington, most students in the past didn't have a preference when it came to the politics of the state they went to college.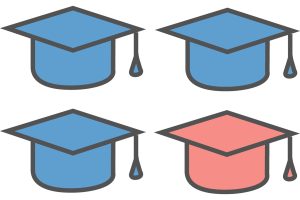 "When I first started here 18 years ago, I very rarely had a student who would say 'I'm only going to a college in a particular state,'" Herrington said.
The growth has been both very rapid and very extreme.
"I think it is more of a reflection of our country than this generation and our country is becoming more bifurcated, and there's just more factions," Herrington said.
According to data from the college counseling office, in the past five years, not including this year's graduating class, 88% of the 368 UPrep students who went to college in the United States went to states that voted for Joe Biden in the 2020 election.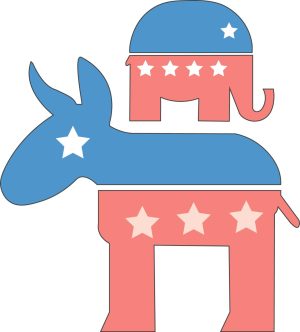 Zooming out to the national level, a poll by the Art and Science Group said that a quarter of almost 1,900 high school seniors in 2023 ruled out a college solely because its state politics.
Students are perceiving politics and newly restrictive laws in certain parts of the country as more important in their college decisions. For example, junior Maddie Takamiya says state politics have impacted which colleges she plans to apply to in the next year.
"I just started to think about this," Takamiya said. "I was reminded about the Roe v. Wade decision and how that might affect what college I want to go to because depending on the state, I may or may not be able to get an abortion if I need one. So that's definitely affecting my decision of where I want to apply."
Similarly, Talia LeVine, a senior going to Brown University in Rhode Island next fall, noted how influential the laws and politics of certain states were on her final college decision. 
"
"I thought, 'we have entered a whole new world' and I've been doing this 25 years, but that was the first salient moment that things were shifting"
— Kelly Herrington, Director of College Counseling
"There was a school I really loved but it was in Ohio, and I got in, but I didn't ever actually seriously consider going just because it's such a red state," LeVine said. "I wasn't going to go to a state where women can't get abortions and where they don't guarantee basic human rights."
When it comes to other legislation such as gun control, freshman Huda Hassan says she wouldn't attend a college in a state that lacks restrictions against firearms, especially in light of the shooting at Michigan State University in February, in which three college students were killed. 
"What if that was me? Like, what if that was my sister? What if that was someone I knew?" Hassan said. "I would definitely not feel safe. That impacts my decision."         
In a poll by NBC, only 54% of college students said that they would be comfortable having a roommate who supported the opposing 2020 presidential candidate.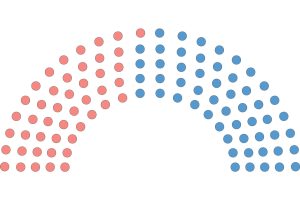 "I think I find that a bit heartbreaking," Herrington said. 
Herrington thinks sharing a dorm with a person of the opposite political affiliation could be a growing opportunity.
 "I think ultimately, the beauty of higher education in this country is the exposure to a breadth of viewpoints and the growth that transpires because of that and the common ground, that can be found," Herrington said. "I think if we're going to move forward as a country, as a student is entering college, it's really helpful for them to use that experience to learn about others, to learn somebody else's perspective so that their perspective is broadened and their belief system is challenged and grows."
"I totally get if you feel threatened by the other party. And I think that there are certain groups that feel that and I want to respect that," Herrington said.
 For Hassan, living in a space where her roommate opposes very important parts of her identity, would put her in a dangerous position.
"I would feel very unsafe and reluctant to be in that area anymore," Hassan said. "That's a place where I'm supposed to feel like that's my second home, where I'm supposed to feel comfortable."
About the Contributors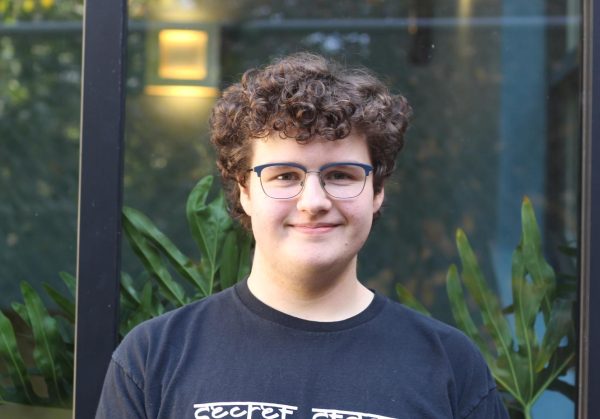 Teddy Bergstrom, Editor-in-Chief
Teddy Bergstrom is an Editor-in-Chief of the Puma Press. He is a junior and this is his third year on staff. He loves to write opinion articles and experiential....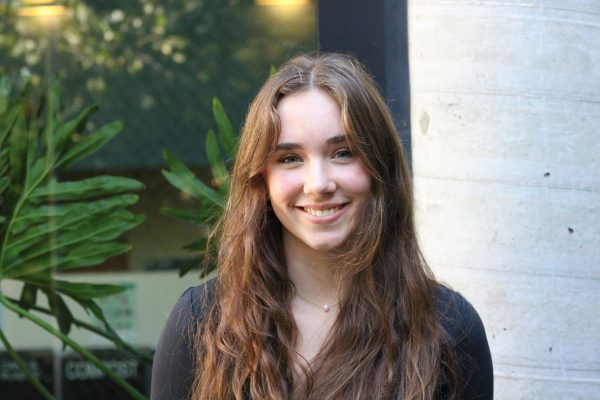 Sydney Woogerd, Editor-in-Chief
Sydney Woogerd is an editor-in-chief for the Puma Press and a senior in her second year on staff. Sydney enjoys writing stories that involve community...