Absence of AP's at UPrep
Why UPrep doesn't offer AP classes
As we move into mid-May, millions of high school students from around the country are taking their Advanced Placement (AP) exams. University Prep is no different, as 23% of the upper school student body will be sitting for an exam, according to college counselor and AP coordinator Britten Nelson. However, unlike many other schools across the country, UPrep does not offer any AP classes. 

"If students wish to sit for an AP test, they're certainly welcome to, but they need to study for that test on their own," Nelson said. 
The major reason why UPrep does not offer AP classes has to do with the curriculum that is taught.
"The AP curriculum is really, really rigid and there isn't a lot of room for flexibility,"  Nelson said. "And without the AP curriculum, there is more room for teachers to control what they teach."
It is very typical that independent schools, like UPrep, don't teach the AP curriculum. 
  "Our only peer school that offers AP classes is Overlake," Nelson said.
 Students at UPrep don't seem to be affected by the absence of AP classes. 
"I think it's okay that UPrep doesn't offer AP classes, because we are not that big of a school. So if we had to separate all the classes, that would be pretty difficult," junior Evan Harford said. 
Harford has taken AP Physics C, AP Computer Science A, and AP Calculus AB this year. 
Even though AP and UPrep curricula are different, students say that the UPrep curriculum goes over a lot of the same information that is on the AP exam.
"I think a lot of the classes teach pretty closely to the AP curriculum though," Harford said.
Flexible curricula at UPrep make some AP exams easier to self-study than others, according to Nelson.
"There are some of our courses that align more closely. So for example, our Calculus course is actually pretty closely tied to the AP curriculum," Nelson said.
On the other hand, a curriculum that strays farther from the AP curriculum makes studying for an AP exam difficult. 
"The English curriculum is not exactly focused on British literature or, you know, our American voices class has a lot more diverse perspectives than the AP curriculum, which I think is a good thing," Nelson said.
Even with no AP classes, students can still find ways to study on their own: Dr. Ragini Narasimhan, a science and math teacher, runs the AP Calculus AB study group.
"I run the study group outside of regular class because there seems to be a lot of interest in taking the Calculus AP exam," Narasimhan said. 
The study group was started in 2016, but before then it was not needed because all of the AP Calculus AB curriculum was covered throughout the year in Calculus 1. 
"The number of hours of meeting time that we have with students in class has been steadily sort of reducing, and therefore we can't cover all of it," Narasimhan said.
UPrep's classes, like Calculus, are supposed to be very rigorous, even though they are not stated as AP classes on the student's transcript.
"I feel like the classes are already AP-level-hard. It's like that level of difficulty, but they just sometimes dive into different topics than what is on the AP exam," freshman Anousha Mukherjee said. 
Mukherjee is studying to take the AP Computer Science Principles exam because she wants to earn college credit. 
According to Nelson, even if you don't take an AP exam at UPrep, it doesn't necessarily mean that colleges will look at your application worse.
"Colleges are reading within the context of the applicant pool. So our students are not penalized for not taking AP courses just as a student who attended a rural high school and not be penalized for not taking four years of Spanish if it's not offered to them," Nelson said. "So our applications are read within the context of our school profile." 

About the Contributor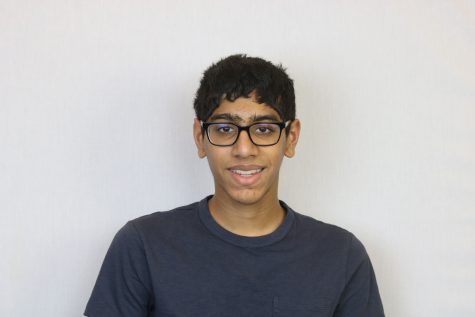 Avi Patel, Reporter
Avi Patel is a new staff member of The Puma Press, and this is his first year taking journalism in high school. His favorite types of stories to write...