Senior Wills
What the Class of 2023 is leaving behind for the UPrep community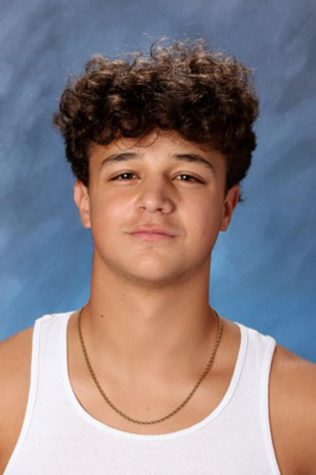 Zack Lagunoff:
Hawthorne Moody: Nat's Dune Buggy, Promotion from DOV to Cap in Baseball
Jasper Schmidt: Keys to Gracie Barra Fit
Caelan Owens: Monkey Boxing Dojo
Thomas Hamilton: Jersey #1 in Basketball
Jackson Shultz: Patience on the golf course
Emmett Arnold: My Camera Roll
Mohamed Hassan: A working Jumper
Mrs. Moe: Task of finding a new favorite Puma
Mr. Kim: The Lock of all Locks
Tom Strouse: MVTeacher Award
Patrick Northcott: The Uprep Baseball IG
Mr. Johnson: a PG without turnover problems
Beruk Sims: Hanukkah 
Carmel Bollag: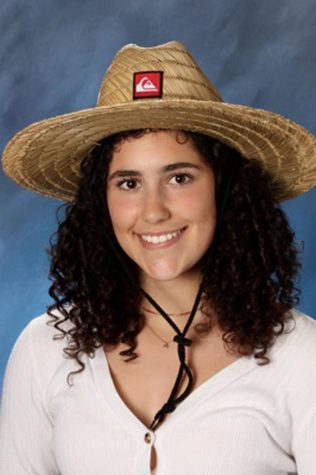 Carmel S.: The Carmel name (best name out there, gotta represent with pride)
Ellie, Lielle, Jeremy: JCAC is in your hands now. 
Jeremy and Anoushka: The Bollag name, don't ruin it.
Nava, Lars, Logan and Koen: Crewpool forever. Get fast, have fun, and go Pocock!!
Martin: Thank you for your positive energy, kindness, and skilled traffic coordinating skills!
Ms. Howe: Thank you for being the best math teacher I've ever had. Leaving you with the negative sign of a fraction next to the numerator and not the denominator!
Hawthorne: Truck rights
Patrick: Fleetwood Mac album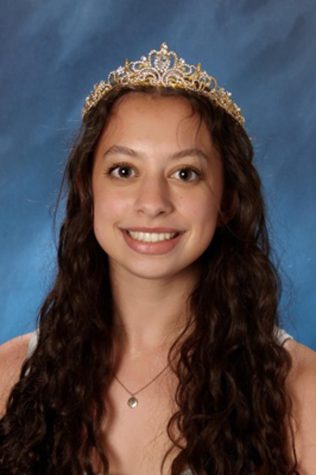 Priya Dudley:
Waverly: exit space dance legacy!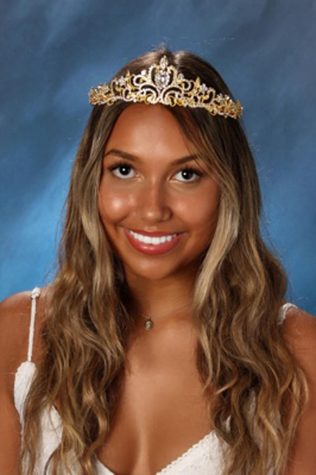 Sophie Ziedalski:
Reagan Delora: Leaving you my uprep merch and another wonderful track season
Katie Glenn: Leaving you the 4×4 for next year
Sonia Sidhu, Claire Miyoshi, Sonya Carter: Leaving you a sunny, injure free, and gossip spilling xc season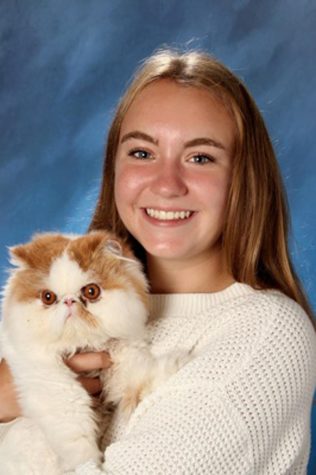 Payton Habel:
Eliza Barton and Alexa Carlisle: I leave @upvgs, soccer boomerangs, and my puma spirit.  
Augie: @pumapowerhouse good luck. 
Skylar: I leave my two working knees.
Hawthorne: I leave you the task of finding someone to do the walk up songs.
Moe: Everything. You get everything. I leave hope for you to find a good replacement. 
David Moe: I leave you aux the whole time during basketball games.
Alexa, Sophie, Abby, and Paige: I leave you guys singing. I will never sing again.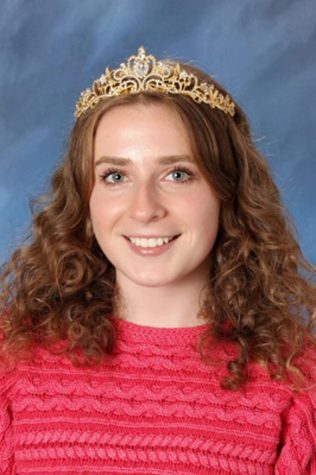 Sarah Burns:
Dr. N: I leave you with peace, quiet, and focus in your future math classes.
Augie: Oatmeal raisin cookies and Manzanas con Manzanas 
Jack: Leaving you with infinite amounts of side-eye and a larger vocabulary. 
Max S: Pablo Escobar
Ellie, Jeremy, Augie and Lielle: JCAC. Continue being the great Jewish kids you are.
Trixie: I leave you the state championship title in tennis. I believe in you.
AJ: I leave you with an empty email inbox (free from emails about Katherine and me)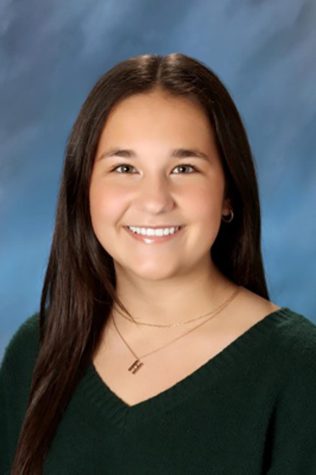 Haley Hoffman:
Meg AJ: Puma of the year.
Kayla Robertson: a year of truly amazing days for cross country… and PR's of course.
Dr. N: my zoom room, open anytime for your future quant students.
Kelly Herrington: anxious juniors… but if you calmed me down? Then next year will be easy.
Ms. Howe: All the Reeses, Diet Coke, and on-time assignments you could want.
Maddie T: a million hours of mock trial and Dawn's candy stash in the library.
Wynne J: I would give you something to help in Spanish but… I'll need it.
Ellie A: the joy of no quant senior year… trust me, it was worth it.
Haydn G: senior tag… you better win.
Kyan R and Alexa C: Puma of the week… water at fun day… katherine's blazers… and all the best wishes for this upcoming year.
Sam Wheeler: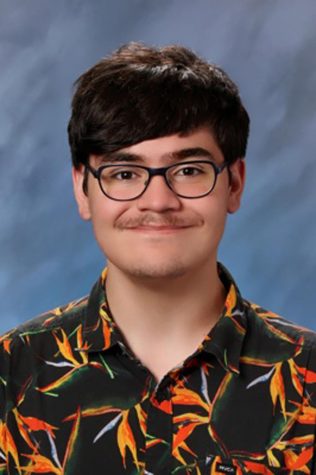 Kellen McHugh: To you I leave a plethora of cat photos
Chase Sylvester: To you I leave the honor of being the longest standing rhythm section member
Tilman Seide: To you I leave the Quandale Dingle voice and a good chunk of my piano repetoire
Travis Ticeson: To you I leave the rights to stop Till from using the Quandale Dingle voice.
Max Gitenstein: To you I leave an essay… about Mario… perchance.
Kelton Sonoda: To you I leave the rights to the jazz rhythm section and some mad smash bros skills
Isaac Meredith: To you I leave my unbelievable luck when making a bracket or fantasy team and my right kidney
Griffin Guthrie: To you I leave the many lines of unfinished code I have lying on my hard drive. Hopefully you'll find a better use for it than I did.
Tal Weiss: To you I leave my questionable music taste. I hope you enjoy some power metal.
Michaela Klesse: To you I leave the end of the orchestra hallway and my left kidney
Fiachra Burke: To you I leave the will and study habits required to get through quant.
Jin Hyun: To you I leave a collection of president ai voice memes, my shiny Rayquaza, and the power of heeeeeeeeeh.
Jason Parker: To you I leave my financial advice and music folder.
Ty Talbot: To you I leave approximately $3,000 in credit card debt and so much flex paste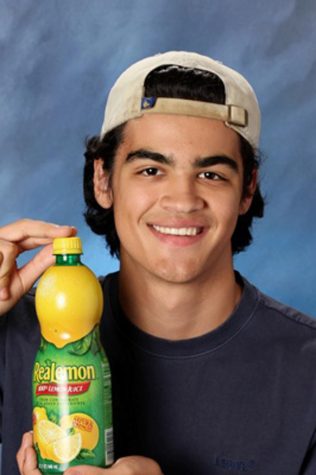 Ian Gaffney:
Caelan Owens and Beruk Sims: I leave you the big stall.
Charlotte Pozil: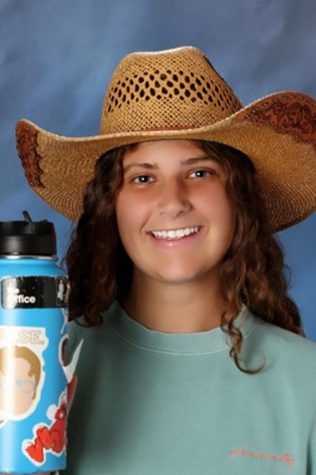 Eliza Barton: the puma spirit. Don't give it up… please. 
Alexa Carlisle: also puma pride. You got this Ms. President. Keep the spirit up, you've done amazing so far. 
Sophia Spagnola: UPVGB. This is your team now, go crush bush for us :).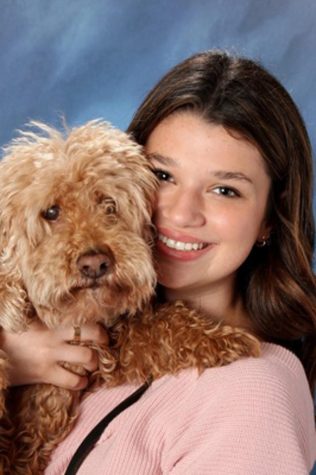 Sophie Angiulo:
Aslan, Jack W, Henry N: Speech and Debate club. You are all going to be great leaders, I will miss you dearly. 
John L: My parking spot. Get to school early to secure it. Best spot in the lot. 
Boden: My chair in the lower commons for lunch. You won't have to ask every day now!
Hana: My endless support for your dancing career. You are so talented, I know you're going to kill it next year. 
Kayla: My compliments on your outfits. Your style is immaculate. Always cheering you on.
Sid: Our conversations about ethics and politics.
Ethan B: My incredible golf swing. 
Debate team: My snacks and pre-debate pep talks. 
Martin and David: My unique parking. 
If you're still reading, I miss you all already! Thanks for the best 4 years.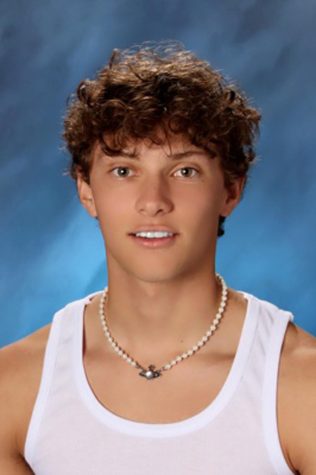 Carter Cast:
Kian Baghai: Captain position of the varsity boys tennis team. Keep Jack and Jeremy in line and make sure we make a deep run in the state/districts tournament.
Mohamed Hassan: A warm bench spot for you.
Thomas Hamilton: An elite route tree and anger management control.
Zak Mohamed and Faysal Farah: The ability to complete a 16 on time. 
Jonathan Karas: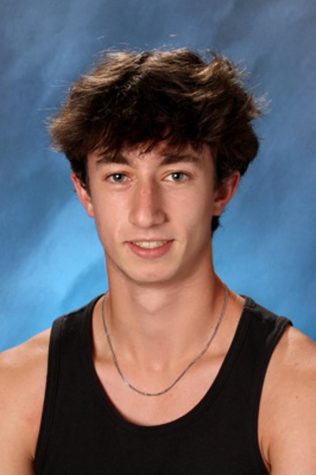 Thomas Hamilton: A golf swing
Jackson Schultz: A normal sweatshirt + advil…
Phillip Curran + Emmett Arnold: A plastic gallon jug & pesos
Eli Wacksman: 10,000 Johnny dubloins + a new snap account
Reagan Delora: Leaving you the halloween vid
Claire Hansen: RIP
Scott Collins: Chocolate milk and goldfish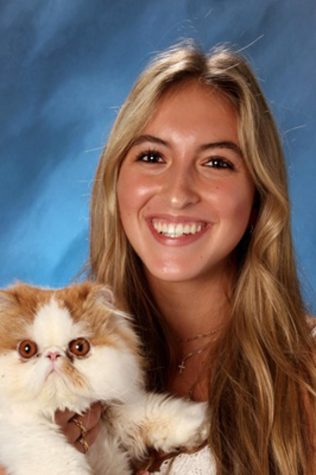 Annabel Wickham:
Jonny Kim: An empty chair in your office 
Scott Collins: Green apple jolly ranchers 
Eliza Barton: A marimba mallet 
Leilani Moody: An army costume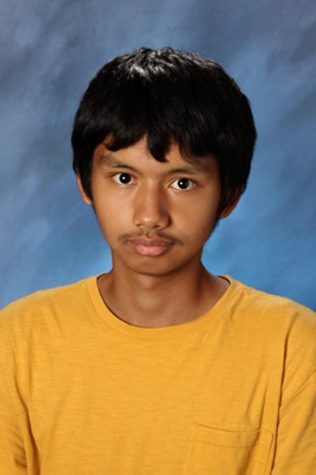 Ashutosh Thapa:
Max Seitz: Thanks for always cheering me on. I give you my heart.
Owen Dombrowski: Good luck as an exec Owen! I will miss you. I give you all my memories of the school.  
Rene Quiroga: Thanks for listening to me drone on about what classes I took. I give you all my knowledge regarding classes. 
Kelton Sonoda: It was always good to see you at practice. I leave you my cross country spikes.
Cesar Sarmiento Morales: Enjoyed seeing you every now and then. You get my physics notebook. 
Evan Harford: I appreciate all the instructions you gave during practice. I pass onto you my position on the distance team.
Max Rubenstein: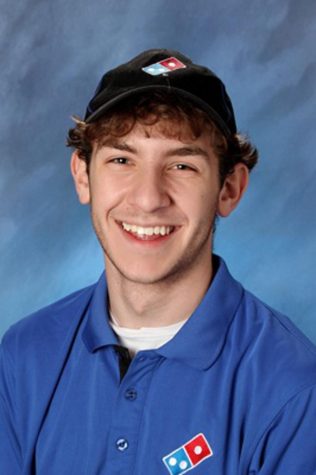 Kian Baghai: The MS v. Staff spread, Remy the Rat, beard stubble, hundreds of essay edits, a pair of ice skates, and Showcase 2024
Jack Angelone: Our secret handshake, thirst trap selfies, hallway hugs, and common sense
Augie Goldberg: The jewfro, Cine y Malabarismo, Super Mario Bros, and Cabo meltdowns
Harrison Friedman: Grandpa sweaters and the entire nation of South Africa
Max Seitz: The biggest stall in the all gen and the rules to "Silent Football"
Eliza Barton: "I will remember you" by Sarah McLachlan
Alexa Carlisle: The title of Sole Survivor
Kaiden Lo-Birdsall: Infinite girl advice and a dictionary 
Gavin Davis and Jasper Schmidt: Starbucks bribery and Scott Collins torture
Scott Collins: The junk drawer, and my reservation at Oddfellows. P.s. thank you for everything. This year would not have been the same without you.
Dr. N: The skeet problem and tourist shirts
Ms. Howe: 3blue1brown videos and a paper copy (IT MUST BE THE PAPER COPY) of the unit 6 CA
Ms. Yuan: Timshel
The entire UPrep community: The best damn yearbook this school has ever seen.
I love you all so much. Now I'm On To Something new.
Melina Limantzakis:
Rishab, Rian, Wavy: I leave you all ownership of my seat at the spanish table and the portrait of Rishab. 
Rian: I leave you ownership of our story, "El Rico Pez", and it's film rights.
John: I leave you the family name. It's now your duty to tell people how to pronounce it.
Hana: I leave you with all of the inside jokes from the musical. I'll miss you 🙂
Jack Webb: John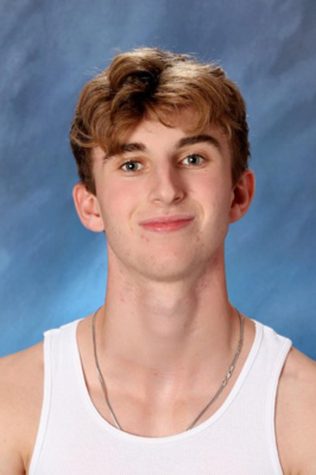 Nat Reed:
Hawthorne: infinite burger master runs
Jasper: the pocket radar
Thomas: Yuh Yuh Yuh Yuh Yuh 
Landon: LA fitness open bench press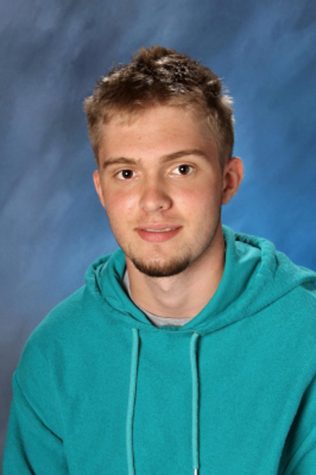 Julian Van Deusen:
Phil Curran: Group de Deux 
Jasper & Hawthorne: Nat's Car
Thomas: Targeting penalties
Cole Hunter: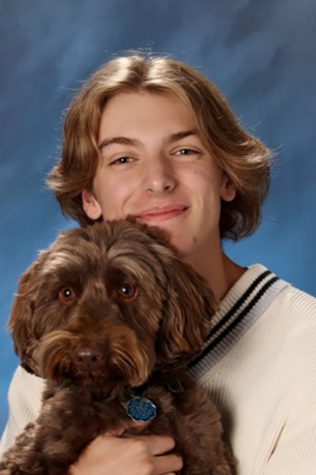 Aida and Hana: I leave you both the responsibility of being the theater's senior leaders. May you lead well and not yell at too many people. Don't let UPrep theater die.
Jack and Tyson: I leave you both the responsibility of recruiting more guys to sing and dance and make fools of themselves on stage.
Nava: May you feel shame forever for not continuing to do theater at UPrep.
Mr. Fleming: My endless gratitude.
Kathryn: An even better LEAD partner for next year 😉
All of my freshmen year teachers: My apologies for not doing any work. I swear I've gotten better now.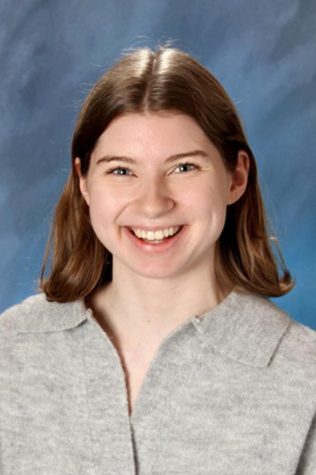 Julia Cappio: 
Scott Collins : Young Royals.
Ms. Yuan: A beautifully decorated bulletin board. I'm sorry.
Kian Baghai and Eliza Barton : Showcase. Make us proud.
René Quiroga : The Nordstrom discount.
Beruk Sims and Ellie Assadi : Conversation plans turned in on time. You've got this.
Ellie Assadi : The Smith Street family legacy and a second semester senior year that lives up to your expectations.
Maddie Takamiya : Lofty love stories.
Liz Bell : Tapioca eradication.
Ashe Tanemura : A calligraphy pen.
Ella Sale: A fun math journey at UPrep. You've got this!
Alice Kauffman: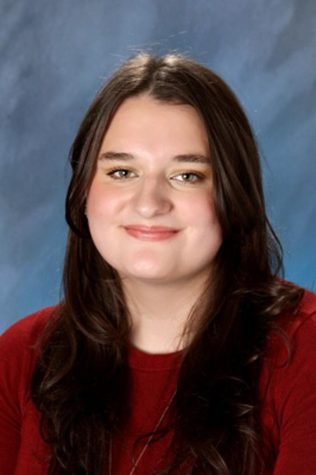 Ashe Tanemura: I leave you a Zoltar card, may it always provide you wisdom
Cora Reese: I leave you a vuvuzela, this school's going to need its next best screamer
Marina Hao: I leave you the responsibility of finding new children of your own.
Tal Weiss: I leave you a fist full of nuts because you're a little nutty, but so am I
Roxanne Smith: I leave you Peabs. Take care of him
Ty Talbot: I leave you the phrase "Wow! This song is so good! I bet whoever chose it was like, really cool!"
Dr. Aaron Sokoll: I leave you the responsibility of an annual performance at coffee house.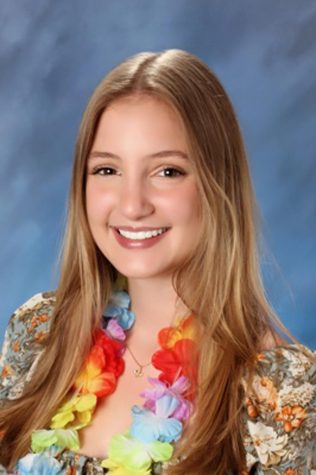 Issy Flack: 
Rebecca: My stash of tea from the physics room, may you continue to procrastinate
Larissa, Josie, Trixie & Wynne: Titles of future UPVGT MVPs/Captains
Katya: My position as dance captain for future musicals, a true dancin' queen
Anthony: The chapstick you said I needed after I insulted your outfit
Gwen: An amazing rest of your time at Uprep. You deserve it girl!
Mamma Mia people: All my love, y'all are the best <3
Ms. Klein:  The knowledge that taking your yoga class 3 times was the highlight of my uprep career
AJ: All the dance guest forms I have had you fill out
Kate Williams: My honest reviews of all the French TV shows you have recommended to me –  L'Agence = a solid 10/10
Kelly/Britten: All the extra candy you will now have in your offices
Ms. Howe: A calc 2 student who knows the difference between an integral and a derivative
Ty Talbot: An art student who doesn't drink Celsius or exclusively paint headless women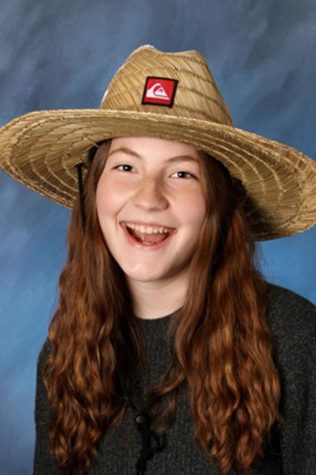 Claire Renschler:
Nava and Wynne: I hate to say it, but you know what's coming… it was left to us, and now I leave it to you. Best of luck with the homework pass. I will miss you both dearly!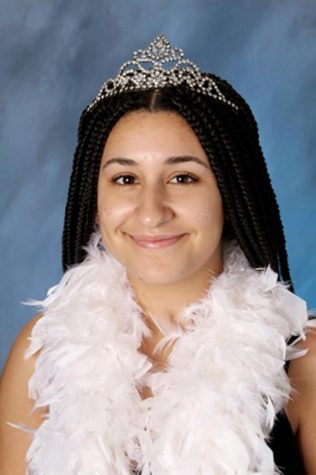 Sydney Goitia-Doran:
Chloe Doran: A bouquet of daisies, the Doran legacy, the Camry if they'll let you drive it. Look out for rats and ALWAYS do what you want. Thanks for everything, I wouldn't have made it through HS without you.
Rory Cox-Hultquist: Everything that's sweet and pink in this world. Also, it's your job to design sweatshirts now. You ate with the color scheme this year and you are the most fashionable person I've ever met.
Aida Richey: You get all of my confidence and all the energy you need to shine on stage. Please give future actresses as much chapstick and love as you gave me. Put them on to the best comic ever. 
Tyson Scott: My croc collection. Complete with jibbitz and love <3 Never stop performing kid!
Jack DiGiuseppe: I leave you my incredible sense of humor and a lifetime supply of chex mix. Bonne chance mon ami.
Nava Ruthfield: All of my calc I & II notes and a jar of mixed nuts.
Teddy Bergstrom, Carter Headstrom and Sydney Woogerd: Some new templates, a whole lot of laughter, and deep breaths. You'll need all three on deadline nights. Also: a superpower for coming up with superb icebreakers & taglines. 
Scott Collins: "Thank you" doesn't begin to cover it. In the meantime I leave you sarcasm (not that you need more of it), piles of Mizzou propaganda to give to future little journalists, all the words you cut from my ridiculously long articles over the years and a 12-pack of Taco Bell Cinnabon Delights.