Thank You Seniors
Seniors, the hard work has paid off. Seasons of work and dedication to school and your extracurriculars, have paid off towards your future. It's time to celebrate your hard work and plan ahead for the years to come.
Colleges have been notoriously difficult to get into recently. According to Admissionsight.com, many colleges' acceptance rates have halved since 15 years ago. Some have dropped even more drastically. For example, in 2007 Vanderbilt University's acceptance rate was 32.8%, compare this to 2021 where the acceptance rate was 6.7%
But despite these harder circumstances, you managed to get into these wonderful colleges, you have found places where you will feel welcomed and be celebrated in. Places where you will feel challenged and grow as a person.
You have proved to be mentors for the younger classes in the way that you lead and become examples for the underclassmen. You have been club leaders, editors-in-chiefs, and the seniors that we look up to on sports teams. You guided underclassmen and allowed for your experiences to become precedent for your younger classmates.
But now it's time for you to leave and become those classmates who are going to learn. To gain those experiences that can shape you into the person that you will become.
With all that being said, we thank you seniors. We thank the class of 2023 for being all those things, being leaders, being mentors, and being examples. Thank you seniors, and have a wonderful time at college.
About the Contributor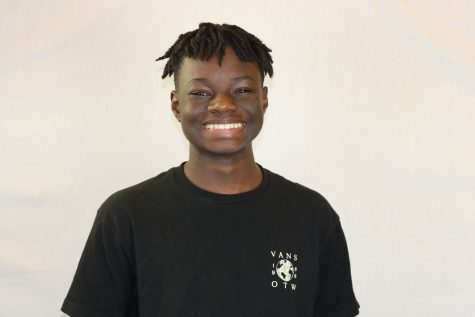 Guetty Moita, Reporter
Guetty Moita is a reporter on the staff of the Puma Press. He is a freshman and is new to staff this year. He loves to write profiles on members of our...