Can We Skip to the Good Part?
Seniors participate in the nationwide tradition of skipping school for a day
Friday, April 28, University Prep students will arrive at school to a much emptier parking lot and classes missing many of their peers. Seniors will still be asleep, peacefully enjoying their day off as they continue the long-held tradition of skipping school.
"It helps you reset a little bit by giving you a day off," senior Evan Colando said. "It's special for seniors, and it helps you focus a little more in the next two weeks until you're pretty much done."
At UPrep, senior skip day is organized by ASB, the senior grade representatives, and Assistant Director of Upper School Meg Anderson-Johnston.
"We had heard from a lot of seniors that they wanted it to be a Monday or a Friday to make it a three-day weekend," ASB Vice President Haley Hoffman said.
The involvement of the administration allows seniors to miss school without worry.
"We're really fortunate that we got approval from the administration," Hoffman said. "Even if you participate in senior skip day, you can still participate in sports activities."
Senior skip day is a highly anticipated tradition that students have looked forward to for years.
"I've been looking forward to this since sixth grade," Hoffman said. "So having things like this, that change enough with the times but are still the same tradition that you've been looking forward to is really important."
The day off allows seniors to take a break after all the hard work that goes into college applications.
"It's a lot of energy within school, especially now as people decide on colleges," Colando said. "It's nice since that last couple of weeks of school are five-day weeks, so it's kind of nice to get the day off."
About the Contributor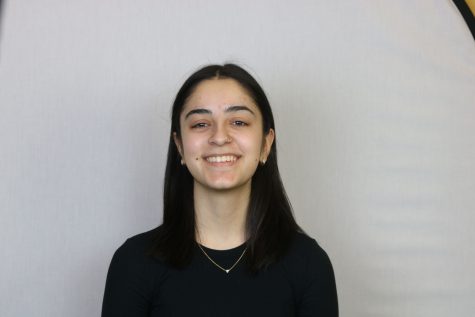 Mira Hinkel, Reporter
Mira Hinkel is a staff member of the Puma Press, and this is her second year on staff. She enjoys writing news stories and covering student life. Her favorite...