Class of 2023: Seahawks Edition
With the annual NFL draft kicking off on Thursday April 27th, something is different this time around for the Seahawk fans of University Prep. The Seahawks will be picking 5th overall (thank you Denver), the highest slot the team has drafted since 2009. Even more excitingly, Seattle also owns the 20th pick in the draft, giving them a (tied-for) league high two first round picks! With many Pumas likely tuning in on Thursday night to see who the newest franchise cornerstone players will be for Seattle, I thought it could be worthwhile to throw out some names in an attempt to predict who those players may be.
Jalen Carter, Defensive Tackle, University of Georgia: Possibly the most polarizing prospect in this draft, Jalen Carter is widely considered the most talented player in the class, but his off-the-field activities have some teams thinking twice about him. Carter was arrested earlier this year for street racing and while he is cleared now, it still has some teams concerned. If Seattle is willing to take a big swing on Carter, it could be a grand slam. The Seahawks' defensive line was weak last season, but adding Carter would give them an unreal run stopper in the middle who can also get after the opposing QB at a high level. High risk, high reward here.
Will Anderson Jr., Pass Rusher, University of Alabama: Some hail Anderson as the best player in the class. I probably agree with them. This is a safe, clean prospect who has over 30 QB sacks in his collegiate career. Anderson could be the next elite level Seahawk defender. If on the board, I have a hard time believing Pete Carroll would pass on him, but it is more of a matter of if Anderson will be gone by pick 5 to another team ahead of Seattle.
Anthony Richardson, Quarterback, University of Florida: I know some people might be surprised to hear a QB in consideration, since we have Geno Smith around now, but hear me out. Smith is 32 and may have already peaked. Richardson is 6 foot 5 and weighs as much as an average linebacker. Not only all of that, but he ran as fast as many wide receivers at the scouting combine earlier this year. He also has one of the biggest arms we've seen. He is an athletic phenom, but kind of risky. Seattle could take him to sit behind Geno and learn for a couple of years, and then unleash him in 2024 or 2025. Don't rule this out. 
Tyree Wilson, Pass Rusher, Texas Tech University: I could only see Seattle taking him if Will Anderson was off the board, but that seems likely. It would probably be a choice between Wilson and Carter. Tyree Wilson might be one of the most freakishly athletic players in the whole class. He is 6 foot 7 and can really move, and has arms as long as NBA MVP (7 footer) Giannis Antetokounmpo. However, Wilson is still a bit raw in terms of his true skill at getting to the QB, so this is more of an upside pick than a proven day 1 star. Personally, I would rather take the risk on a guy like Jalen Carter. 
Devon Witherspoon, Cornerback, University of Illinois: The last first round name I will say today is Devon Witherspoon, a feisty cornerback prospect from Illinois. While some scouts don't like how he is slightly undersized at 5 '11, he makes up for it with his play. He plays sticky coverage on wide receivers and rarely ever gets burnt. I saw a number online which said that QBs that faced Witherspoon in 2022 would have been statistically better off throwing the ball straight into the ground than throwing in Witherspoon's direction (tweet from @NFLRookieWatxh). That's how lockdown he is. Don't be surprised if Seattle takes him, despite a bigger need on the defensive line.
About the Contributor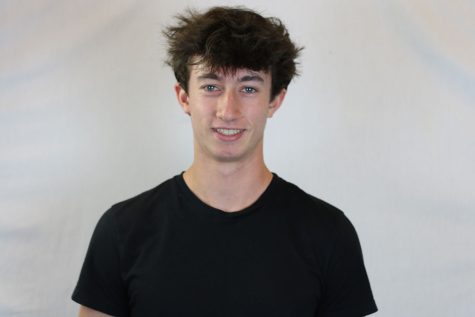 Jonathan Karas, Business Editor
Jonathan Karas is the Business and Engagement Manager of the Puma Press as well as a reporter and he has been on staff for two years. His favorite types...