Pass the Disc!
The girls ultimate team begins to wrap up their season
As summer plans begin to fill the school campus, and seniors count down the days till graduation, the girls ultimate team is working hard on the Shoreline turf fields in order to finish the remainder of their season on a high note. 
With their final game happening in mid-May, Cora Reese believes the team's mentality and grit has improved during the games. 
"Our defense is awesome and we get stalls and hand blocks all the time and our on-field communication is also great," Reese said.
After playing well at the annual ultimate jamboree called Spring Reign, Reese relates the success to the work done off the field.
"I think everyone set a goal in their head and has worked really hard at it throughout the season," Reese said. "Everyone has gotten better and we've gotten closer too as a team."
While the team fell short against SAAS earlier in the season, the result was a positive one due to the Pumas keeping it close against an elite Cardinal squad.
"They're in the top 20 for high school women ultimate and we lost 5-8 against them," Reese said. "They also have a lot more players than us. The game was so fun and everyone did great."
Overall, the year has been enjoyable despite the high expectations resulting from last years state qualified team. 
"I have really liked the season so far and I think we've grown a lot as a team. Last year was a really good season so we have a lot to live up to but honestly, this one has been just as fun so far," Reese said.
While the year is not over, Reese believes there is plenty to look forward to for the team next season despite losing two talented seniors. 
"We had a good amount of new players this year and they all have improved so much," Reese said. "Next year we will also have a lot of experienced seniors so I'm looking to push to state again like we did last year."
About the Contributor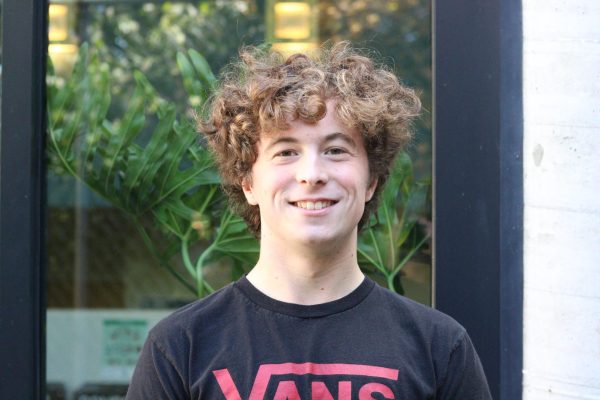 Carter Headstrom, Editor-in-Chief
Carter Headstrom is an editor-in-chief on the staff of the Puma Press. He is a junior and this is his third year on staff. He loves to write sports stories...