A Big First
Seattle Kraken win in their playoff debut against the Colorado Avalanche
After defeating the Arizona Coyotes on April 7, the Seattle Kraken (ice hockey team) booked themselves their first Stanley Cup Playoff berth in Franchise history.  On April 18, 2023, the Kraken made their first Playoff appearance against the Colorado Avalanche at Climate Pledge Arena, in Seattle. The first round of the Stanley Cup Playoffs is a best-out-of-seven series, where teams play each other until one team wins four games. The hype was real in Seattle as the Kraken took to the ice, the puck was dropped, and the game began. 
After only three minutes of play, Avalanche player Devon Toews gave away the puck in the defensive zone. Kraken player Eeli Tolvanen stole the puck, and after his first shot was saved, the second one slid by the keeper and into the goal. All 18,138 fans went wild, as the Kraken scored their first playoff goal in history.
With seven minutes left in the period, Avalanche player Nathan MacKinnon hit the puck across the goal, where it found his teammate Mikko Rantanen, who sunk the puck into the goal, to level the game.  
The Kraken started the second period on fire, quickly scoring another goal just one minute and 20 seconds in. Throughout the rest of the half, no goals were scored, but the Avalanche were still ferociously looking for an equalizer.
With only four minutes left in the third period,  Kraken player Morgan Geekie slotted in his first-ever playoff goal, to give Seattle a two goal lead. The Kraken was able to hold off the Avalanche and win their first-ever playoff game in franchise history.
In a postgame interview, Dave Haksto, the Seattle Kraken Coach congratulated his team on a big win. 
"We started each period well and were able to build a lead," Haksto said.
In addition, Haksto was very proud of his goal scorers, all of whom play exceptionally
"Quick play inside for the third goal tonight, and he's [Morgan Geekie] got the ability to finish," Haksto said.
The Kraken are writing their own history in the Stanley Cup playoffs, and look to keep winning and hopefully… Hoist the Stanley Cup.
About the Contributor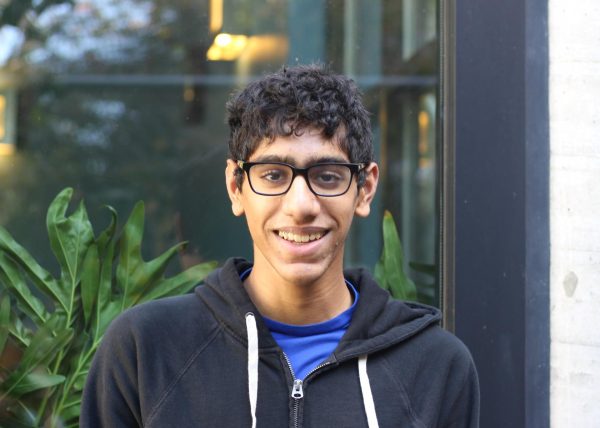 Avi Patel, Business Manager and Graphics Editor
Avi Patel is the Business Manager and Graphics Editor for the Puma Press. He is a sophomore and this is his second year on staff. He loves writing news...