Opting Out
Students break the rules by leaving campus during class and community time
As the end of the year approaches, many seniors' attendance records decline. Although classes and community time are a mandatory part of University Prep's programming, some students aren't attending. 
According to a survey conducted on 52 randomly selected upper school students, 21.2% of students have skipped class without permission.
One student skips class relatively often in order to do work for other classes. The Puma Press is choosing to keep students unnamed to protect them from repercussions of skipping class.
"I usually have something else that I need to do and I know I'm not going to be doing anything important in that class so I'll skip it," student A said. 
Similarly, when student B feels stressed about her heavy workload, she often skips school for the entire day.
"The 5/6/1/2 days are all my academic classes– the days I feel the most stressed– so sometimes I decide to stay home," student B said. 
If students are caught not following the rules, there are consequences.
"We communicate that information with the dean of the grade, and the dean has a conversation with that student. If the student continues doing that, then there are other consequences," 12th grade dean Elena Tello said.
The consequences vary depending on the specific circumstances of each student. 
"We look at whatever the reasons are for that student to do that, and then the plan gets designed based on their circumstances," Tello said. 
The plan is defined and designed by Assistant Director of Upper School Meg Anderson-Johnston, and Head of Upper School Joel Sohn.
Anderson-Johnston says that some individuals are more likely to skip than others.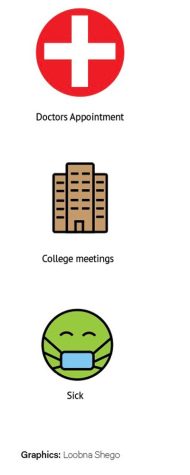 "I would say repeat offenders are more what we see versus people randomly leaving at different times," Anderson-Johnston said.
The administration requires all students to remain on campus during community time and class periods. Each week, a grade dean signs up to be on the lookout.
"Students need to follow the rules, and we have adults checking the different exits, parking lots and other doors to make sure that students follow the rules," Tello said. 
Student B doesn't mind being at school during office hours, but doesn't understand its necessity. 
"It's really weird to me, especially since you can go off campus during lunch, free periods, but not community time," student B said. 
The faculty finds that skipping community time is especially problematic because of the many mandatory events and meetings that are scheduled.
"The community time calendar varies a lot each week, and we find that students aren't always aware of when they need to be places," Anderson-Johnston said. 
Mandatory community time is in place to deter students from skipping and for faculty to be aware of all students' locations at any given time.
"The biggest reason we want people to be on campus and know where they are is safety," Anderson-Johnston said. "From that standpoint, I think anybody leaving campus is an issue."
Alternative measures are put in place to find student

s if they leave class for extended periods of time.
"If a student has left class and been gone more than, say, five to ten minutes, depending on the reason that they said they were leaving class, they [teachers] send out an email," Anderson-Johnston said.
This email includes a photo of the missing student and the class they are missing from. 
"Everybody is watching," Tello said. "We are working together to send you back to class."
About the Contributors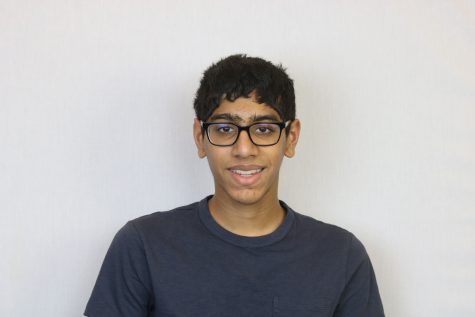 Avi Patel, Reporter
Avi Patel is a new staff member of The Puma Press, and this is his first year taking journalism in high school. His favorite types of stories to write...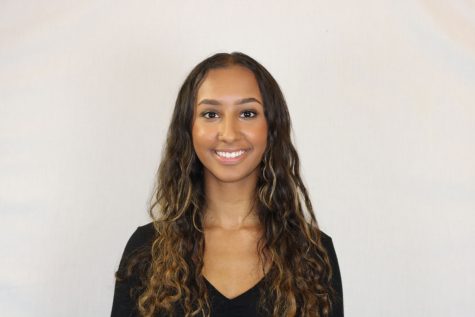 Loobna Shego, Web Editor-in-Chief
Loobna Shego is one of the web editors-in-chief of UPrepmedia.com and she has been on staff for four years. Her favorite type of stories to write are op-eds,...