Mariners' Opening Day
45,268 fans filed into T-Mobile Park to watch the Mariners play for the first time since their magical playoff run. As the National Anthem concluded, the roar of four Apache helicopters flying over the stadium was evenly matched by the roar of anticipating fans.

Mariners ace Luis Castillo took the mound to start the season against Cleveland and easily dealt with the first three batters. In the bottom of the first, superstar Julio Rodríguez received a standing ovation in his first at-bat since winning Rookie of the Year. Unfortunately, Rodríguez struck out and the rest of the inning went by fast without much noise. 

Pitching was key during the game. Mariners' right handed reliever Matt Brash came in for Castillo in the seventh. Brash, known for his incredible slider made quick work of the first batter and then star Third Baseman, Jose Ramirez came to the plate. This was when, Brash embarrassed Ramirez with a slider with so much break, Ramirez fell down while swinging. This obviously caused the fans to both laugh and cheer and propelled Brash through the rest of the inning.

MLB.com

The game went by fast, both because of the lack of offense and the new pitch clock which limits the amount of time in between pitches. In the bottom of the 8th inning, Cleveland's relief pitch James Karinchak was struggling. He committed a pitch clock violation, he didn't pitch in the allotted 15 seconds and received an automatic ball because of it. This fired up the crowd and due to their noise and electricity, Karinchak airmailed the next pitch to the back stop. He then walked the batter, and hit another later in the inning. This paved the way for All-Star First Baseman Ty France to come to the plate with two runners on. France got a pitch he liked and muscled it to right field. At first it wasn't clear if it had the distance, let alone if it would stay fair but the sold-out crowd erupted in cheers as they all saw it disappear over the wall. The Mariners took a 3-0 lead.

MLB.com

Andres Muñoz came in to pitch the ninth inning, looking to close down the Mariners' first win of 2023. At first he struggled a little bit but found his rhythm and got the final three outs of the game. The fans applauded as the game ended and the Mariners' did their signature circle dance and just like that, the Mariners were 1-0 to start 2023.
About the Contributor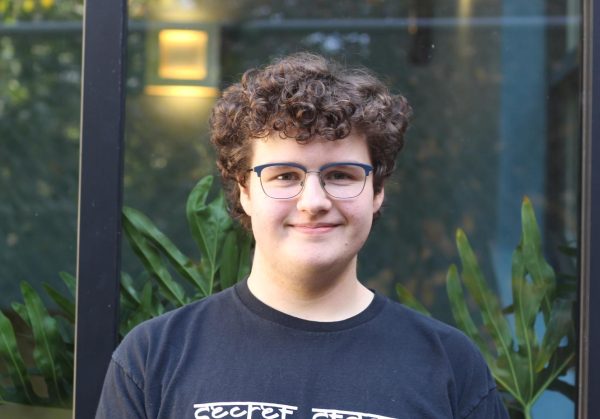 Teddy Bergstrom, Editor-in-Chief
Teddy Bergstrom is an Editor-in-Chief of the Puma Press. He is a junior and this is his third year on staff. He loves to write opinion articles and experiential....