Cole's Directorial Debut
Senior Coleman Hunter revives the tradition of student-produced works at University Prep
Senior Coleman Hunter, who is directing and managing the production of the play "Book of Days," is bringing back student-produced works two years after the COVID-19 outbreak put a halt to in-person learning and numerous school traditions.
"Ever since student-produced works started, it was something that happened every year. But since the pandemic, it hasn't happened so my goal was to bring it back," Hunter said.
As Hunter began this project, he looked back on those made by students before him that inspired his desire to direct one of his own. 
"I've known that I wanted to do student-produced works since eighth grade when I saw melancholy play directed by Michael Lu," Hunter said. "Seeing just kind of the beautiful story that he told and the fact that he directed it himself made me think wow, this is what I want to do at UPrep. I want to leave directing my own show."
With the help of fine arts teacher Meleesa Wyatt, Hunter sifted through many different stories before making the final decision to direct "Book of Days."
"I read through all of them and book of days was really the show that stuck out to me the most. Not only because of the contents of the book, but also the way that the play itself is told and its style of storytelling," Hunter said.
An important aspect that moved Hunter and his decision forward was the casting model that he would be able to achieve through highlighting this story.
"It's an ensemble show. Which means that the entire cast while they do play individual characters, they also make up an entire ensemble that stays on stage for the entire show. So that kind of communal style of storytelling really spoke to me," Hunter said. 
At an upper school wide assembly on Monday, Mar. 13th, Hunter announced that the production was open for auditions with plans to start rehearsals after spring break.
"We still got a little while to plan out the cast, plan out scenes and how they're going to look. So we are definitely still in the early developmental stages, but that doesn't mean that the ideas aren't there," Hunter said. "I am really excited to see where this goes."
About the Contributor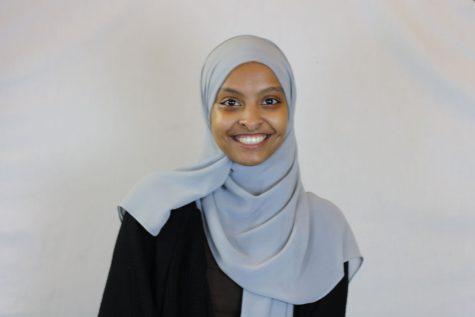 Ilham Mohamed, Graphics Editor
Ilham Mohamed is the graphics editor of the Puma Press and has been on staff for two years. Her favorite types of stories to write are usually experientials,...