The Grand(est) Day
University Prep hosts a grandparent celebration on campus
For the first time in five years, University Prep's Grand Day returned. On Mar. 10, UPrep celebrated the grandparents in the community with over 230 guests.
Grandparents began the day with a showcase of student performances and various speakers.
"I like performing, so I'll take any chance to do so," senior Shay Cornelius-Shears said. 
This winter, Cornelius-Shears took the choreography intensive. Her class created a dance to the song "Tightrope" by Janelle Monáe, which they performed for the grandparents.
"It was fun to dance with the choreo intensive kids again," Cornelius-Shears said. 
Following the showcase, grandparents accompanied their grandchild to their third period class.
"We discussed a few ethical scenarios surrounding business and what's morally right and wrong," senior Sophia Mahon said.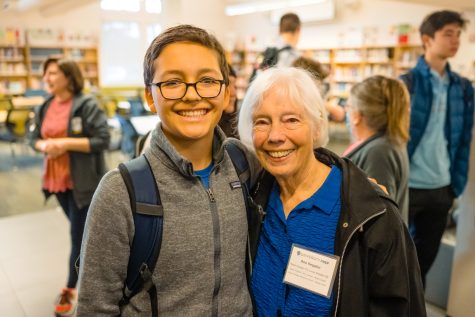 Mahon enjoyed having her Grandma attend her Microeconomics class.
"I thought she got a good perspective of what my day to day life is like," Mahon said. 
UPrep created a website highlighting the Grand Day celebration, which includes a livestream recording of the event for those who were unable to attend.
Following the event, Director of Upper School Joel Sohn thanked student performers and hosts in an email.
"Grand Day was a huge success, and it was only possible with your support," Sohn wrote. "It was special to have so many grand parents and grand friends on campus."
About the Contributor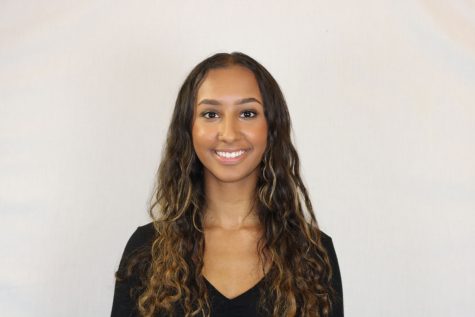 Loobna Shego, Web Editor-in-Chief
Loobna Shego is one of the web editors-in-chief of UPrepmedia.com and she has been on staff for four years. Her favorite type of stories to write are op-eds,...