Time To Lace Up the Cleats!
University Prep boys soccer is underway
Sophomore and Varsity soccer player Jack Digiuseppe rolls his blue Adidas socks down below his knees. He then proceeds to strap a brace around his ankle and squeeze his feet into his cleats. It is a new sensation as he hasn't played soccer in over a month. This familiar routine of getting ready for practice is something that many have not participated in since last may. But it only means one thing: school soccer is upon us once again.
With tryouts being recently completed, Digiuseppe reflects upon the feelings he went through.
"I was a bit nervous because I was hoping to make varsity and I didn't know if I was going to," Digiuseppe said. 
He also had an additional obstacle. 
"I was coming off an ankle sprain so that was a bit stressful," Digiuseppe said. 
With 20 non-returning varsity players trying out for less than 10 spots, the atmosphere was hectic according to Digiuseppe. 
"There were some returners but most of the people were not on Varsity last year so they didn't have a spot locked down," Digiuseppe said. "Everyone was trying to get those remaining spots so the environment was intense and competitive."
Additionally, Digiuseppe believes the new environment can be difficult to adjust to.
"It's hard coming into a new environment and having to play your best automatically," Digiuseppe said. "You are used to playing with your club teammates but now you have to get used to playing with completely new people."
Finally, Digiuseppe gives a hopeful outlook toward the season ahead. 
"I think the team looks pretty good. We did lose a lot of seniors last year which can be challenging but I also think there were a lot of good players on jv last year," Digiuseppe said. "There's also some good new people who are coming into the program so I am excited for our potential."
About the Contributor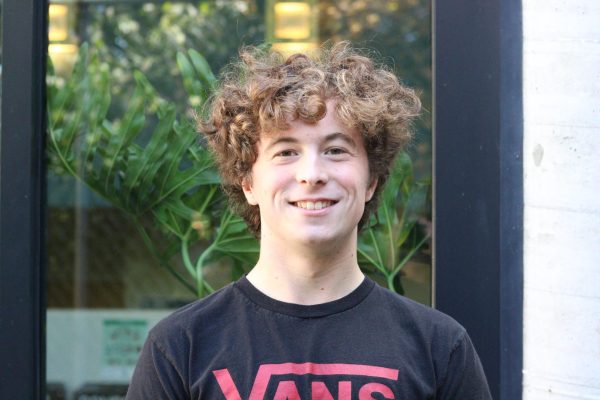 Carter Headstrom, Editor-in-Chief
Carter Headstrom is an editor-in-chief on the staff of the Puma Press. He is a junior and this is his third year on staff. He loves to write sports stories...