Criminal Competition
Mock Trial competed in Kitsap County
The Varsity and Junior Varsity Mock Trial teams placed first and third, respectively, meaning that the team is on its way to state.
Even with its high participation rate and previous successes, Mock Trial is not a well-known program at University Prep. Students who do Mock Trial spend hours each week for team practices, added one-on-ones as the district tournament approaches. 
Junior Komathi Anand is an attorney and witness on the varsity team. The YMCA gives the team a fake case with witness statements, and the team turns that document into a case.
"We have to argue for either the prosecution/plaintiff or for the defense," Anand said. "Prepare by practicing doing directs and crosses with your witnesses, and you perfect your character of a witness. And then you also get an opening, closing, and pretrial motions." 
A direct examination is when an attorney on the same team interviews a witness, and a cross-exam is when an attorney on another team does the interview. The witness tries to be as accurate to the witness statement as possible while fielding questions, aimed to expose weaknesses, during cross.
Senior Jack Basinski is an attorney, which entails interviewing another student acting as a character. Basinski is an opening attorney, meaning he presents an opening statement before the interviews start. 
"Mock Trial is quite literally a mock trial, you pretend that it's a real trial and you either act as a witness or an attorney, examining and cross-examining witnesses," Basinski said.
According to Anand, practices are long and intense, but it is worth it. Practices start at around two hours early in the season, then pick up to three once the case is out, and then turn into full dress rehearsals for four or more hours. For Basinski, practices are the most fun part of Mock Trial, especially being with friends.
Patrick Trompeter is a UPrep graduate and an assistant coach for the team.
"This year the case is about a SWATting event in which a 18-year-old made a false report of a hostage situation on his friend for the purpose of calling a SWAT team to that person's house. Unfortunately, the person was shot as a result and the 18-year-old fled and the police department has decided to charge the 18-year-old's father with manslaughter," Trompeter said.
On Feb 3, the team traveled to Kitsap county. The Varsity team took first place and the Junior Varsity made third. Students Ethan Matsubayashi and Huda Hassan won Best Witness and Best Attorney, respectively. The Varsity team will go to state on March 24-26, and the Junior Varsity team may join them, depending on the roster. 
Anand and Basinski both encourage more students to join Mock Trial. 
"Mock trial is great. It's super great. You should definitely sign up," Anand said. "It requires the best kind of dedication and the payoff is so well worth it."
About the Contributors
Pascale Carlson, Reporter
Pascale Carlson is a new reporter on staff. Her favorite type of stories are op-eds and experientials. They like how journalism connects the UPrep community,...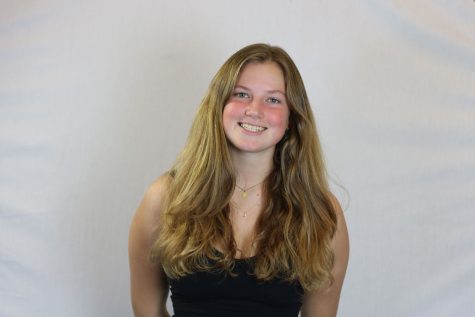 Emma Serralles, Copy Editor
Emma Serralles is the Copy Editor of the Puma Press and has been on staff for three years. Her favorite stories to write are features and news stories....