Teacher Turnover
Former and current UPrep employees share their experiences with the school
In recent years, University Prep has witnessed a large amount of turnover. The Diversity and Communications Office has gone through four staff members, and teachers who have been at UPrep for years have begun to leave.
Alma Andrade, a former Spanish teacher at the school, left in 2020 after more than 20 years to go work at the Lakeside School. UPrep had been a large part of Andrade's life, to the point of even enrolling both of her children here.
Andrade loved her time at UPrep and enjoyed the community that she was surrounded by.
"The faculty and staff at UPrep are amazing. They are dedicated to their passion of working with students," Andrade said.

Andrade also loved and respected the students that she taught.
"The students were great. They were hardworking, creative, and dedicated," Andrade said.
Lakeside was much closer to her home, therefore shortening her commute.
"I live very close to the school, and I had heard about an opening for a Spanish position," Andrade said.
UPrep was a welcoming environment that had been a part of Andrade's life for many years.
"I feel welcome at both places. UPrep was a second home for me because I was there for more than 20 years," Andrade said.
While Andrade left to teach at Lakeside, a recent UPrep hire had quit his job at Lakeside.
Doug Moon, Associate Director of Admission and financial aid, joined UPrep last year.
He had heard about the school and had a genuine sense of respect for it.
"I have always appreciated what UPrep stands for… Especially the focus on social justice," Moon said.
The mindset and personality of UPrep students was doubly appealing to Moon.
"I think we really live up to the belonging theme," Moon said. "The fact that students start their own clubs. We have a lot of different offerings for students."
Moon's coworkers also echoed the welcoming sentiment.
"I think our team, you know, we work together really well, are very collegial and I think we just understand the end goal and we just work towards that," Moon said.
UPrep continues to stand at a crossroads for many teachers and faculty, each having their own reasons for coming and going. Despite recent turnover, there have been many new staff at the school.
Joel Sohn and Susie Wu are the heads of the hiring process. According to Wu, they give recommendations to Ronnie Codrington-Cazeau, and she makes the final verdict on the candidate. When a faculty decides to leave the school, they inform Sohn and Wu in January, unless there is an urgent decision to be made.

About the Contributor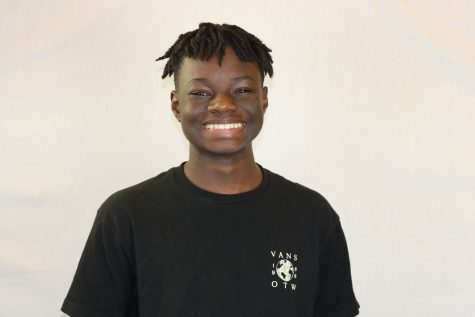 Guetty Moita, Reporter
Guetty Moita is a reporter on the staff of the Puma Press. He is a freshman and is new to staff this year. He loves to write profiles on members of our...