Flipping and Flying
We took the leap and signed up for trapeze classes
Jumping through the air doing tricks holding onto a metal bar. We saw professionals do this at homecoming. After doing some research, we found that Emerald City Trapeze Arts offers beginners Flying Trapeze classes, along with courses in Aerial Arts and other circus arts, so we decided to give it a try.
The first 15-20 minutes of our session was dedicated to teaching us the basics of trapeze, and teaching us how to do the first trick.
We practiced on a trapeze bar at the ground level, and were taught about the various safety precautions put in place. We were attached to safety cables, and there was a safety net we would fall onto for our protection.
And only 20 minutes later, we were off!
Emma Serralles' POV:
Once we went through a basic level of training, I decided (more like lost rock, paper, scissors) to go first. After a brief introduction to what was going to happen, I was sent up the ladder. I watched as the student before me did what I was expected to do. Thoughts of doubt were sent in rapid fire through my mind– what did I just sign up for?
I reached the top, unclipped the rope I was attached to, and told to put my toes over the edge. They then checked that I was buckled into the safety ropes. I bent my knees, took a deep breath and jumped. For the first few seconds I was in shock. The bar swung back and forth as I gripped on as best I could. As I tried not to look down but the instructor told me to flip my knees over the bar and hang upside down. I immediately thought I would fall, but was reassured since I was in fact in a harness.
I was then told to return to my insecure hang and was told to swing, three big swings. At the peak of the third swing, the instructor told me to let go. My heart was beating at a pace I didn't even know was possible. I did a backflip and landed on the netting underneath the bars; it was surprisingly comfy and pleasing to fall into.
As I got off the netting, everyone clapped and cheered– I had learned my first trick! The Emerald City Trapeze staff and members were incredibly welcoming and supporting. I would definitely do it again.
Loobna Shego's POV:
I climbed up the ladder, my anxiety rising with me. A man greeted me at the top and reminded me of the steps we discussed prior.
"Ready, hut!"
 I tried my hardest not to scream as I flew through the air, holding on to a metal bar for dear life. The air was rushing in my face and I was flying!
The instructor controlling the trapeze yelled commands as I glided through the air, such as "tuck!" or "let go!"
After we flew, our instructors gave us feedback, and we were up again perfecting it. After I mastered the knee-hang, the instructors rang the cowbell and cheered.
Throughout this class, I felt the perfect balance between feeling safe and supported, and given enough freedom to practice on my own.
During the homecoming performance, we got to see one professional catch another during a trick. We got to try this with one of the trainers, and it was thrilling!
After the two-hour session, I could tell that Emerald City Trapeze Arts is a community of talented, and welcoming individuals excited to share their love for trapeze with others. This bucket list experience was definitely something I would recommend doing at least once. Though it was pricey, I would say it was $80 well spent.
About the Contributors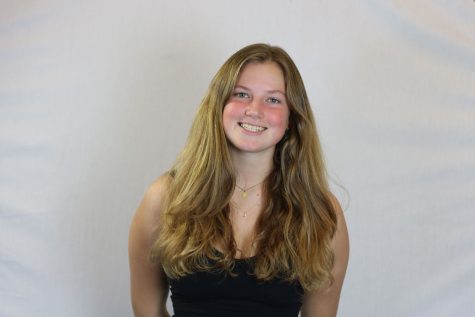 Emma Serralles, Copy Editor
Emma Serralles is the Copy Editor of the Puma Press and has been on staff for three years. Her favorite stories to write are features and news stories....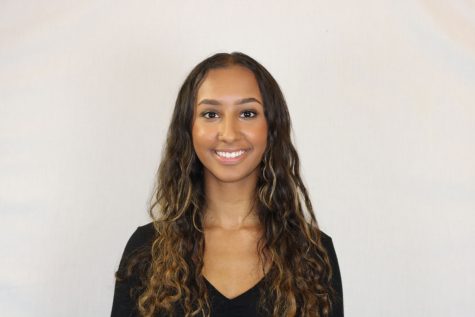 Loobna Shego, Web Editor-in-Chief
Loobna Shego is one of the web editors-in-chief of UPrepmedia.com and she has been on staff for four years. Her favorite type of stories to write are op-eds,...