M's Return to Playoffs
Mariners' season ends on a high note
The World Series yet again did not feature the Seattle Mariners, but fans can look forward to next season as the Mariners broke their 21-year playoff drought and are in a good position to make it back to postseason baseball.
The Mariners' playoff run was nothing short of dramatic. They swept the Toronto Blue Jays in the Wild Card Series, a historic comeback from being down seven runs. Their 18 inning loss was the first game in postseason history to go into 18 innings tied at zero runs. 
Mariners catcher Cal Raleigh hit a walk-off home run on Sept. 30 to send the Mariners to the playoffs. Sophomore Jasper Schmidt was at the game.
"That was the loudest crowd I've ever been a part of,"  Schmidt said. "As soon as he hit that my ears were ringing. It was one of the coolest things I've ever witnessed."
Hype in Seattle was at an all time high for the first home playoff game in 21 years; T-Mobile park was sold out for the game and average fan attendance was up 6,000 fans since 2019 according to ESPN. 
"This year it's been really cool. The Mariners have been super fun for me to watch," Schmidt said. "It's clear there's been something special happening in Seattle this year and it just wasn't the same as other sports environments."
The Mariners' pitching was top 10 in the league in earned run average, thanks to their star pitcher Luis Castillo, who was acquired in July.
"Castillo is probably my favorite Mariner. He looks like a boss when he's pitching," Schmidt said. "He's a really big and necessary acquisition, and he's really fun and entertaining to watch." 
The Mariners are a young team, they have nine first and second year players.
"My three favorites are Cal Raleigh, Logan Gilbert, and I love George Kirby," middle school science teacher Tom Strouse said. "Two great pitchers and a commanding catcher."
Strouse has been a Mariners fan since the 1995 season, when Edgar Martinez hit a walk-off double to beat the New York Yankees and the Mariners first made the playoffs.
"I remember watching this quirky funky team," Strouse said. "I was listening to the ALDS game five when Edgar hit the double and that really sold me on Seattle."
"
"It's clear there's been something special happening in Seattle this year and it just wasn't the same as other sports environments."
— Sophomore Jasper Schmidt
Sophomore Hawthorne Moody has been a fan of the Mariners his whole life.
"My dad was the one who got me into baseball. We've always gone to games together," Moody said.
In May, the Mariners were in last place in the AL West, but it all turned around when they had a 14 game winning streak in July.
"I thought we would get this far a lot sooner. It took a while but I'm glad we finally made it," Moody said.
The Mariners had many ups and downs throughout the season.
"I like them because of that. We're this team that's far away from every other team. We are the underdogs," Moody said. "Nobody expects us to ever be good because we've sucked for our whole existence."
The Mariners will get another chance at the playoffs starting March 30.
"Hopefully we'll make some moves in the offseason," Schmidt said. "I think some work needs to be done in the outfield, but other than that I really like where our team is."

About the Contributor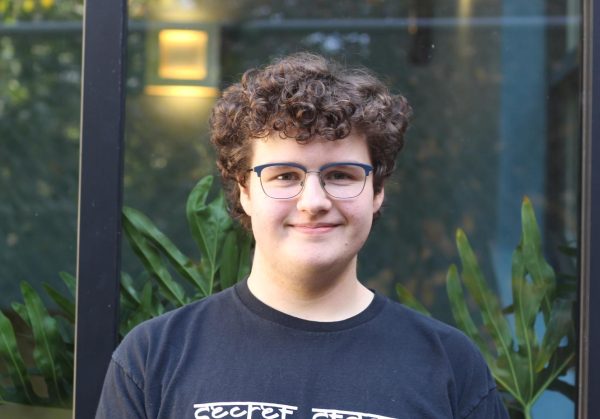 Teddy Bergstrom, Editor-in-Chief
Teddy Bergstrom is an Editor-in-Chief of the Puma Press. He is a junior and this is his third year on staff. He loves to write opinion articles and experiential....