Schedule Skepticism
Community reacts to change in daily plan
University Prep's new schedule has created a feeling of unhappiness amongst the student body. Five-minute passing periods have now been built into the schedule, with lunch being shortened from 45 minutes to now just 30. Also new with the schedule changes, a slightly longer Community Time. 
Director of the Upper School, Joel Sohn, had quite a few reasons for the changes.
"Last year, students and teachers said that advisory check-in was ineffective. We also knew that it was challenging for teachers to get from their classrooms during A block across campus to their advisory spaces," Sohn said. "Building in a passing period gave them a better chance of making it to announcements and advisory on time, which also helped get students there on time."
In addition to making it to classes and advisory on time, Sohn made it clear that there were other issues in mind when making these changes, citing one being that the school works within limitations of the end of day's custom bus schedule. On top of this, another large point factored into this decision as well.
"There is also another factor that most students don't really know about. We are required to have 1080 instructional hours per academic year. The only thing that doesn't count as instructional minutes is lunch. If we extend lunch, we won't make our minimum instructional hours," Sohn said.
While the new schedule was mainly designed for teachers to make it to their classrooms in time, the student body isn't quite thrilled with these changes. A survey of 35 upper school students indicated that 70% were unhappy with the new schedule, many citing that they did not feel like they had an adequate amount of time to go out for lunch.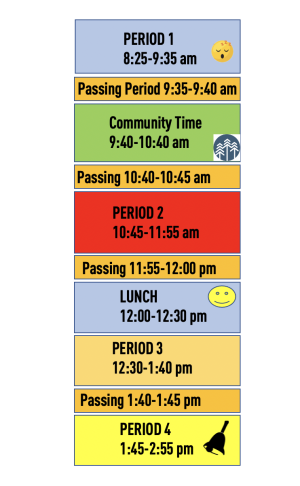 Junior Reagan DeLora echoed this in an interview. 
"If I go off campus for lunch, by the time I even sit down to eat, it's already time to rush back to class," DeLora said. 
Most restaurants in the vicinity of UPrep take a minimum of 5 to 7 minutes just to get there. 
Even though the majority of students surveyed dislike the new schedule, primarily for lunch reasons, some are more neutral on the longer community time and passing periods. 
"I'm alright with the new community time length, but would also prefer if lunch was still 5-10 minutes longer," sophomore Wilson Ferguson said.
Some underclassmen are fine with it now but have begun to worry about how this shortened lunch could affect their lunches down the line.
"I don't have a problem with it right now, but next year when I'm allowed off-campus for lunch it might be really hard to drive, eat, and then drive back in just 30 minutes," sophomore Sadie Bloom said. 
While some students are still adjusting to the new schedule's shortened lunch, the alternative options have drawbacks of their own.
"If we extend lunch, we would have to start earlier in the upper school," Sohn said. "When I mentioned that to some students, they said absolutely not."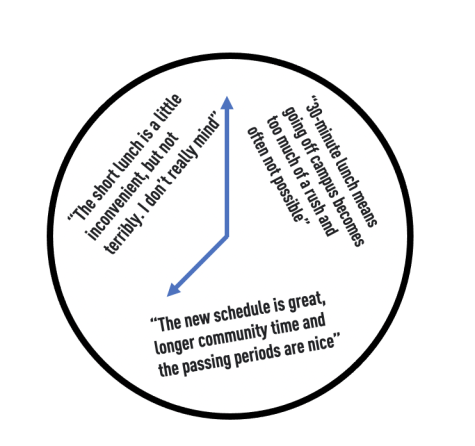 About the Contributors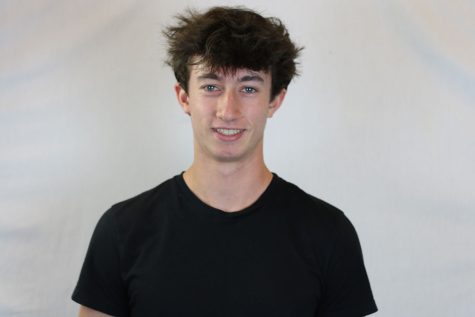 Jonathan Karas, Business Editor
Jonathan Karas is the Business and Engagement Manager of the Puma Press as well as a reporter and he has been on staff for two years. His favorite types...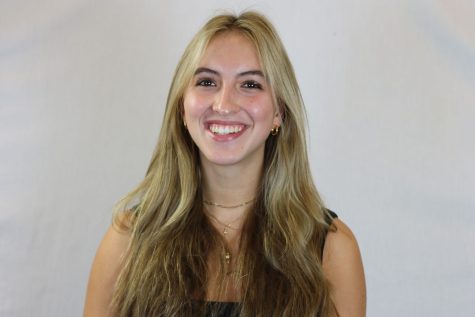 Annabel Wickham, Web Editor-in-Chief
Annabel Wickham is one of the web editors-in-chief of UPrepmedia.com and she has been on staff for three years. Her favorite stories to write are student...