Changing Up The Coaches
A new start to the season
University Prep is re-energizing its sports teams with two new female coaches after both the varsity girls' soccer and volleyball coaches left last year.
Varsity soccer coach Niki Harris has coached teams in both Thailand and the Philippines, but her roots lie in Shoreline. Growing up, her dad coached both her and her brother, and she regularly attended her brother's soccer games. She played soccer in middle school and continued throughout high school while also running track. This led to her decision to run track while attending UW.



"I walked on and it was a great experience. If I could do it again, I probably would have tried to find the right fit for me for soccer," Harris said.
Still, running track pushed Harris to her physical limits every single day and showed her the value of being surrounded by a community.
"The people I met were incredible; that was probably the best part about it," Harris said. There's something about track where you all are going through these really tough workouts together and that just brings people together."
Similarly, the feeling of community that a soccer team creates plays a major role in Harris' love for soccer.
"I love the idea of achieving something with a group of people," Harris said. "I like that there is something out there for all, everyone has their own role that fits their personality."
Likewise, new varsity volleyball coach Leilani Moody became interested in volleyball because of the camaraderie. She began playing in middle school when one of her good friends tried out for the team and she continued with the sport throughout high school. Moody then went on to play at the collegiate level at Spokane Falls Community College. This is where Moody realized she enjoyed coaching kids and pushing them to work their hardest.
"In college, my team had to run kids camps and camps for high schoolers," Moody said. "I really enjoyed watching the older kids learn how to play volleyball and get better, so I wanted to watch my own team."
Unlike Moody, Harris did not play the sport she now coaches in college. However, after graduating, she went on to play soccer in women's leagues in Asia where she competed in 7-aside women's tournaments. Harris gained a new perspective by playing soccer as an adult, and, as a result, she understands what it means to be a good coach.
"Sports gave me so much growing up; I became who I am because of sports. The values that I practice, the friendships that I have are pretty much all from the sports teams," Harris said. "I want them to know that there are good coaches that focus on development over just winning. I want to be a coach who understands the greater picture of what sports can give someone."
Senior Payton Habel, a player on the varsity soccer team, has enjoyed the positive influence and energy Harris brings to the team. Harris is also excited to begin shaping the soccer program and Habel has liked being able to see this firsthand.
"Niki has been a great addition to our program. With her being a middle school PE teacher, she really wants to put emphasis on the community at UPrep," Habel said. "One thing that we did this year so far is that we joined the middle school tryouts with the hopes to build up our programs and combine them to create a supportive and positive environment."
Harris' goals for the season include making the state playoffs and getting to know the kids in a context outside of school while supporting them through frustrations on and off the field. Moody has similar thoughts about the season.
"My goal is to win more than half the games and help all the girls achieve their goals and what they want to accomplish throughout the season," Moody said.
After coaching for five years in Tri-City, Moody is excited to see what this season holds as it is her first time coaching at a smaller, private school. Likewise, Harris is excited to work at an independent school as she loves the mentality of the kids.
"The sense of community at this school is massive to me, the support of the teachers, the balance of work life and well-being. This school focuses on the bigger picture and it aligns with what I aim to do."


About the Contributor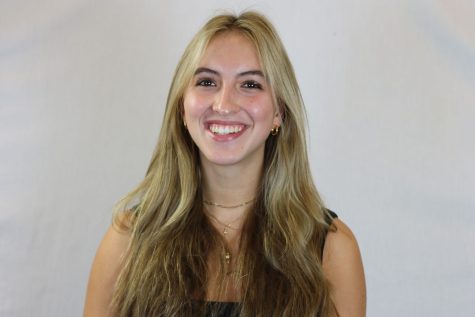 Annabel Wickham, Web Editor-in-Chief
Annabel Wickham is one of the web editors-in-chief of UPrepmedia.com and she has been on staff for three years. Her favorite stories to write are student...