Race to the Mountain Base
Mount Rainier National Park is preparing for a busy 2022
Mount Rainier National Park experienced one of the largest influxes in crowds in 2021, according to the National Park Service. Now they are preparing for another crowded season this year.
According to data from the National Park Service, 40-45% more people entered Mount Rainier National Park in 2021 than in 2020.
This increase in tourism at Mount Rainier hasn't just been a recent issue though.
"We've had an increase in visitation every year since 2005," Rachel Collins said. Collins is the project manager for the visitor use management plan at Mount Rainier National Park.
"The crowds have definitely gotten larger," UPrep eighth grader Noah Roth said. Roth has been to Mount Rainier National Park five or six times, most recently in summer of 2020.
Though the greater number of people going to Mount Rainier in 2021 had some positive effects on the national park, it also has had a fair share of negative effects.
The National Park Service said that, "Mount Rainier National Park has been moderately impacted by human-caused noise."
"I think that the amount of people would just produce more pollution from cars and more noise," Roth said.
The peak of tourism at Mount Rainier comes, "when the mountain is out, and when the wildflowers are out, so July and August," Collins said.
The Mount Rainier National Park Service has been working on creating a plan and solution, to minimize traffic, and damage to property within the national park.
"The visitor use management plan is an opportunity for the park, Mount Rainier National Park, to provide leadership direction and make decisions to help the park ensure that we protect park resources and visitor experience, while providing for sustainable visitor access," Teri Tucker said.
Tucker is the planning and compliance lead for Mount Rainier National Park, and she has worked at Mount Rainier since spring of 2020.
The visitor use management plan is focused on roadway congestion on Highway 706 and Paradise Road, which leads to the busiest entrance station in the park, the Nisqually entrance station.
"Visitors currently experience wait times of more than an hour to enter the park, through the Nisqually Entrance Station, on busy days," The National Park Service said. "Roadway congestion also occurs within the park at popular trailheads, which leads to parking in undesignated areas and pedestrian safety concerns due to limited roadway visibility."
Mount Rainier National Park has considered shuttle routes up and down this busy route, stopping at popular viewpoints and trailheads, as well as timed entries to minimize traffic, according to Collins.
In the future these options could be solutions to these growing crowds at Mount Rainier National Park.
About the Contributor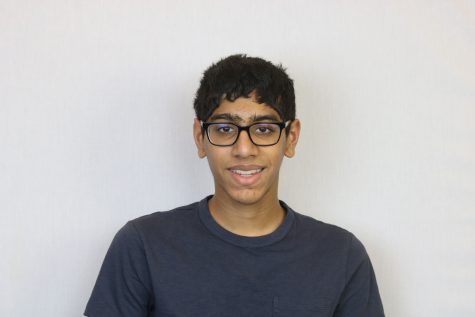 Avi Patel, Reporter
Avi Patel is a new staff member of The Puma Press, and this is his first year taking journalism in high school. His favorite types of stories to write...