The Way the Cookie Crumbles
The staff enjoyed a friendly competition by decorating winter themed cookies in teams
Although this may come as a shock to the wider University Prep community, the staff of the Puma Press works very, very hard. When the staff's lovely, hilarious, talented Graphic Editors, Ethan Matsubayashi and Sydney Goitia-Doran, were put in charge of this issue's experiential, we knew one activity would be perfect: winter cookie decorating. Cookies are delicious and decorating them is undoubtedly an art form. The fast-approaching winter break and our desire not to dominate our experiential with any specific winter holiday led to our decision of a winter theme. From there, we organized a cookie evaluation rubric, split the staff into four teams of three, and set out to buy the perfect materials.
Four editors were chosen to judge the results of the competition: Sydney Goitia-Doran, Ethan Matsubayashi, photo editor Matthew Sage and advisor Scott Collins. Each judge was instructed to grade each team on complexity, uniqueness, presentation and teamwork. The judges were not necessarily unbiased. They could assign a max of five points for each category, adding up to a maximum total score of 20. However, cookie decor cannot adequately be judged by a handful of categories; the subtle nuances of the decorations add depth to the pieces. Because of this, each judge could either add or take away a total of five points from any team.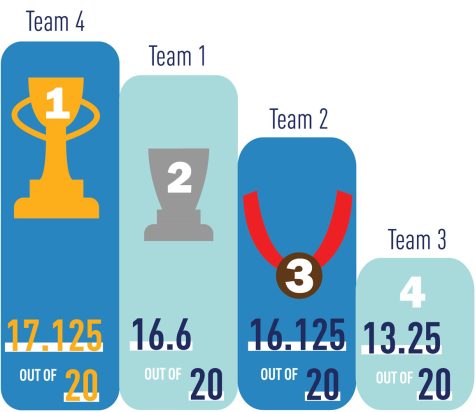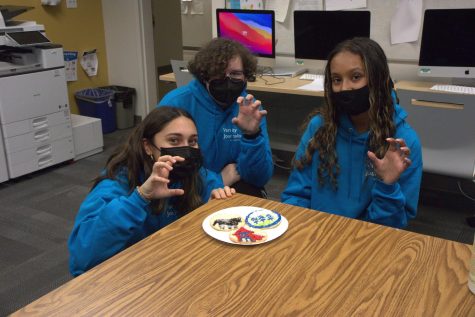 In the end, the winner was Team 4, with an impressive 17.13 points. Teams 1 and 2 came in a very close second and third, respectively, with Team 3 also placing highly.