Dribbling Pandemic Risks
Basketball players react to program changes.
University Prep's 2021 basketball season looks different than the seasons that took place prior to the COVID-19 pandemic. 
This season, in order to participate in basketball practices and games, student athletes are required to get a COVID-19 test twice a week. Whether they have or have not received the COVID-19 vaccine.
According to Rebecca Moe, Uprep's Director of Athletics, many voices and opinions were considered when planning the COVID-19 protocol and regulations for the school's basketball season.
"Being the athletic director, I work collaboratively with the covid task force and with our league as well," Moe said. "We constantly take guidance from the WIAA and the department of public health, and what we have now is what works best for our school as a whole in terms of following the covid-19 safety guidelines."
Varsity girls basketball player Paris Buren believes Uprep's sports department has handled covid well when it comes to setting regulations for the basketball season.
"They require us to take covid tests Monday and Thursday of every week which can feel really tedious, but it is really clear that they are being careful with taking the proper precautions", Buren said. 
Sophomore Zak Mohamed is a part of the JV boys basketball team this season. Mohamed is getting used to the new regulations that differ from the regulations that were set for Fall sports.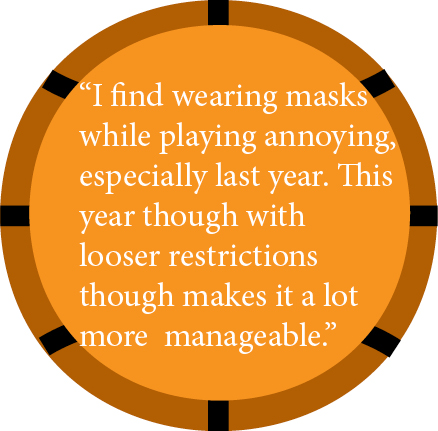 "I was just a bit confused, my friends who played soccer or ultimate from what I remember did not have to take covid tests twice per week. I am not complaining, I am just curious", Mohamed said.
Varsity Basketball Coach James Johnson shares that although he understands the confusion, the reasoning behind why the regulations differ from sport to sport are quite direct.
"Cross country, nobody is touching anybody. Ultimate frisbee, played outside," Johnson said. "So when you have an intimate sport like basketball where there's a lot of people sweating on each other, a lot of people breathing on each other, it's understandable that there would be more protocols in place for our student athletes," Johnson said.
Prior to the Covid-19 outbreak, multiple teams were able to utilize the gym for practices at once. But in order to prevent the spread of covid, there is a shift in how practices and games look for students who play basketball. Due to this issue, significant changes to practice times have been made.
"This year we will have practices starting at 5:30 pm and not ending until 7:30 pm which means a student can very easily be here from 8' o'clock until 7:30," Johnson said.
Varsity boys player Faysal Farah lives in Renton. Farah finds these late practices challenging for students like him who live relatively far away from UPrep.
"Practices tend to start very late. I do have some time to do homework before practice starts, but I live very far away from the school and I tend to get home around the time that I would usually go to sleep. So if I have very big projects to complete the next day, I have to sacrifice my sleep," Farah said.
Moe understands the challenges that may come for students with the strict regulations that have been set to prevent the spread of covid during basketball.
"Although the athletics department acknowledges the exhaustion that comes with these late practices, the schedule we have now was created with us taking a lot of factors into consideration," Moe said. "What we have now is a result of our best work to accommodate all student athletes."

About the Contributor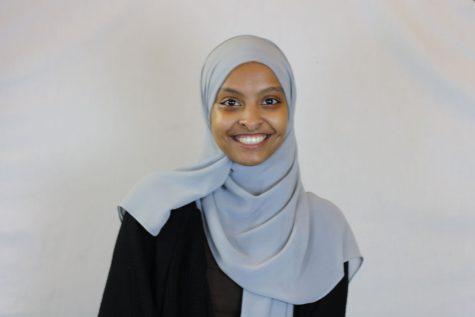 Ilham Mohamed, Graphics Editor
Ilham Mohamed is the graphics editor of the Puma Press and has been on staff for two years. Her favorite types of stories to write are usually experientials,...