Putting the Student in Student-Athlete
With a variety of sports offered this past season, University Prep student-athletes have shown their love for exercise and team spirit. From traveling to South Whidbey for volleyball games to eating marshmallow cookies on the sideline of an ultimate frisbee game, athletes had a fun-filled season. Even though none of the teams ended with a winning record, they had an enjoyable time competing in their leagues and fighting to go to the playoffs.
Volleyball:
Senior Carly Ragen and sophomore Maddie Takamiya, two players on the varsity girls volleyball team, believed that the most important part of their season was the team spirit and resilience they showed. Ragen and Takamiya agreed that having fans made playing more exciting, as last year everything was only being streamed online. 
"I really liked our homecoming game. It's really fun to have fans that are really fired up because it makes you really fired up as a player," Ragen said.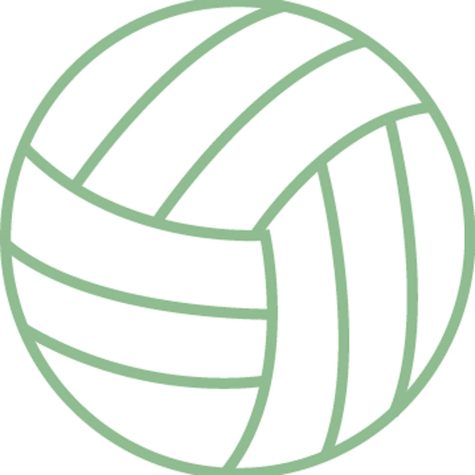 As a first-time varsity player, Takamiya loved the adrenaline rush she felt when she got on the court, but she also understood the anxiety felt by new players.
"I'm really proud of our [varsity] freshmen," Takamiya said. "I think that they have done an amazing job and I know it's really hard being on an advanced team with a lot of older girls. I think they're just amazing." 
Both players agree that they saw a lot of growth from individuals on the team. However, Ragen thinks that there were many skills that the team could have worked on, but one in particular really stood out to her. 
"I think a really big part of volleyball is communication and being able to communicate with your teammates," Ragen said. "It is important to just be super aware of everything and be more consistent."
Tennis: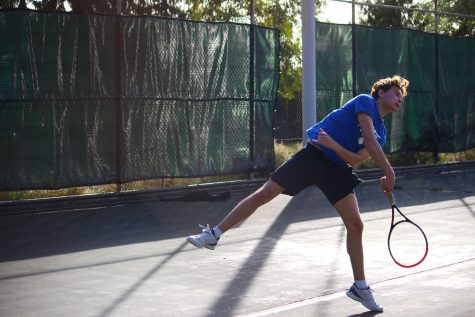 The boys varsity tennis team cultivated a cohesive sense of team chemistry during a tough season. Through cheering for one another and supporting each other at matches, the team built a close-knit community.
 Senior Mattias Keaunui believed that, regardless of their losing record, the team improved greatly while having a lot of fun.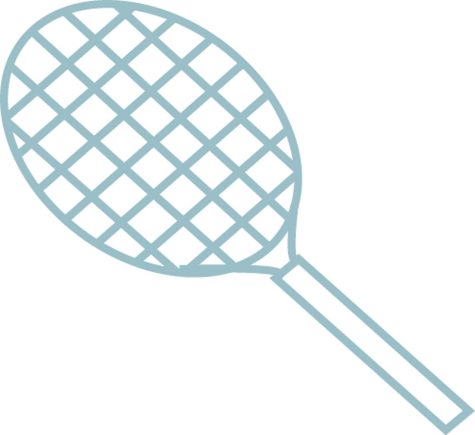 "Everybody tried super hard both in games and in practice. Everybody had a good attitude, and we all had a fun time on and off the court," Keaunui said. 
Junior Will Cast is looking forward to next season and the bright future for UPrep tennis after many new players joined the team this year.
"It's been fun getting to help some of the younger players improve," Cast said. "Half of the seniors left last year, so this year was kind of a rebuilding season and trying to warm up some of the newcomers to varsity." 
Ultimate: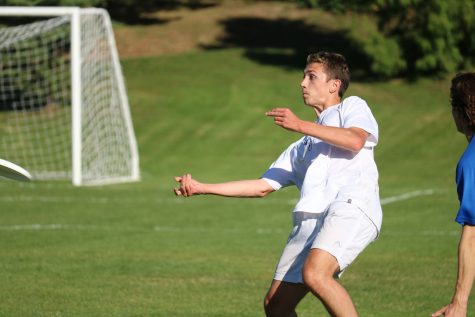 The boys ultimate team extended their season with an explosive game against SAAS on Oct 14, narrowly putting them through to the playoffs after trading point-for-point for majority of the game.
In a season filled with injuries and tough games, the varsity team found room to share a laugh and improve, occasionally during inopportune moments. 
Senior Dekker Moe witnessed such a moment during a game against Eastside Prep.
"The freshmen on our team were eating cookies during a really important point and obviously that is not good, so we got really mad at them," Moe said. 
Moe also assumed a new leadership role amidst an influx of underclassmen on the team. He maintained a positive attitude and socialized throughout the season. 
"I have definitely made new friends with the lower classmen, and it is nice to be leaders for the freshmen," Moe said.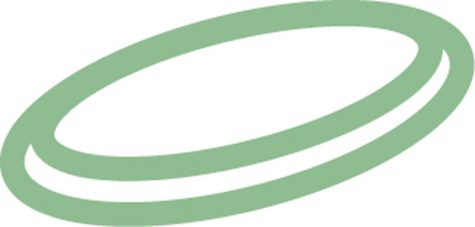 Sophomore Max Seitz agreed that the team bonded while practicing and got to know one another off the field. However, there were still things to improve upon. 
"Each game had its good moments, but we need to work on being more confident and more aggressive on the field," Seitz said. "Overall, I think we did good."
Cross Country: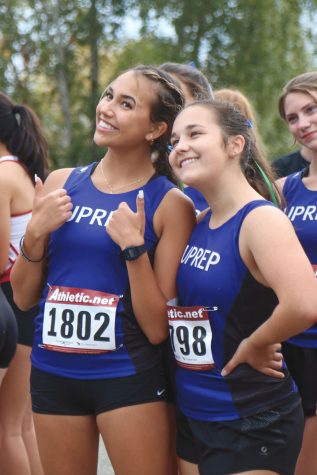 After a tumultuous previous season hampered by masks and social distancing, the cross country team was excited to get back out onto the course. Senior Asher Todd-Taraday, who opted out of cross country last year due to the challenge of the mask rules, was happy to be back for his final year at UPrep.
"We had a lot of funny conversations on long runs, and it added as a bonus of extra training, as running while laughing makes running harder,"   Todd-Taraday said.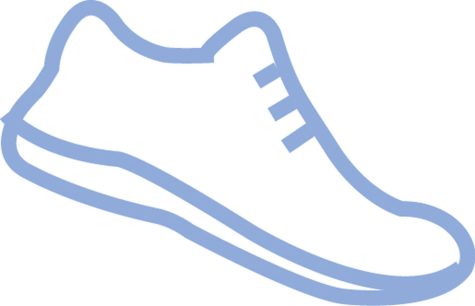 Haley Hoffman, captain of the girls team, was ecstatic to lead the team and become a better runner. 
"As a girls team, we weren't super competitive with each other, so it is more about learning new skills and engaging with a team," Hoffman said. 
The members on the cross country team created a unique bond due to the long hours of training.
"You are bonded through the intense work that you do, the pain you push through, the runner's high you feel and the drive you all share," Hoffman said. "I know that cross country has changed my life, and I am so grateful that it has."
Soccer: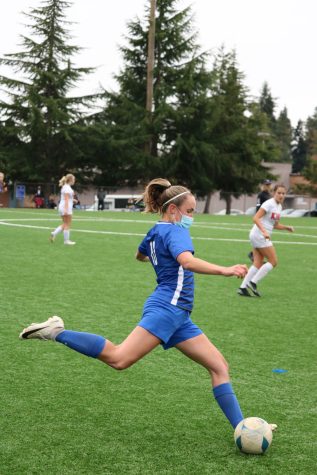 The UPrep varsity girls soccer team maintained high energy and enthusiasm throughout the season. Co-captain Jane Scroggs believed that the team grew as a whole and each member drastically improved as a player.
"We have a lot of fun and push each other to our full potential, and our wide range of skill levels and backgrounds provide a valuable experience," Scroggs said. 
Even though the team was not able to have its traditional team sleepover, that did not stop the team from finding other ways to bond like after the soccer game against SAAS.
"The other teammates kidnapped the freshmen, blindfolded us and shoved us into someone's car," freshman Lourdes Baehr said. "We drove to Abby's house while blindfolded, and everyone was waiting there with pizza and surprised us."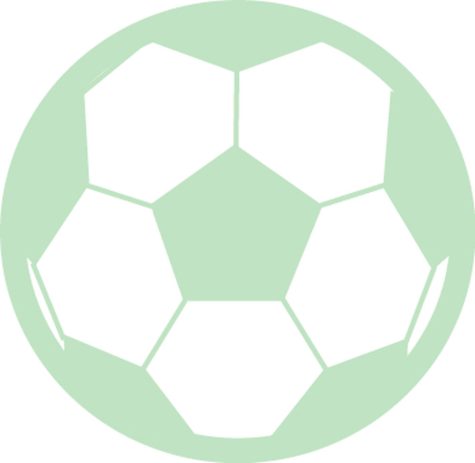 Baehr enjoyed being on a team with such a strong support system. As a first-year varsity player, she was excited for game days, as they were an opportunity for her to play the sport she loves and strengthen friendships with girls throughout other grades. 
"The bus rides to games are always so fun," Baehr said. "There is always music playing, and everyone is just laughing and having a good time."
Even though there were some challenges throughout the season, the team persevered and stayed focused while also having fun. Scroggs echoed Baehr's sentiment, while also emphasizing the potential of the team for next year. 
"While we haven't gotten many positive results as far as statistics go, I strongly believe that each member of our team has improved as a player and grown as a person," Scroggs said.
About the Contributors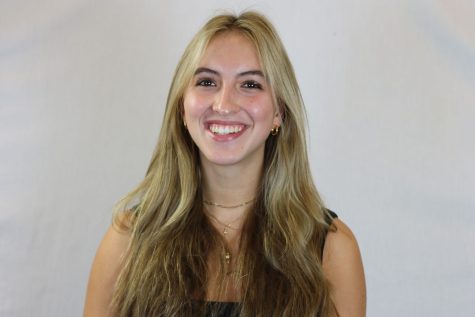 Annabel Wickham, Web Editor-in-Chief
Annabel Wickham is one of the web editors-in-chief of UPrepmedia.com and she has been on staff for three years. Her favorite stories to write are student...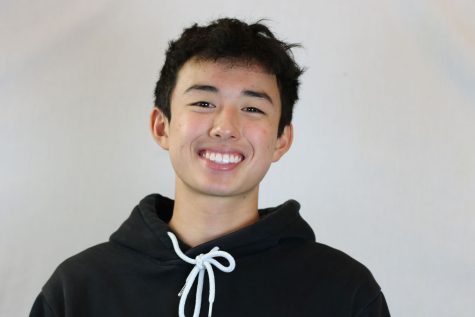 Ethan Matsubayashi, Print Editor-in-Chief
Ethan Matsubayashi is one of the print editors-in-chief of the Puma Press. He has been on staff for three years and is excited to explore innovative formats...