Redefining Service
UPrep's chapter of the National Honor Society comes to an end
After hosting the annual blood drive and pie bakes for the last 34 years, the National Honor Society will no longer be inducting new members to the club as the class of 2023 will be its final members.
Library Director Anne Bingham shared that it had become increasingly apparent to her and Head of School Joel Sohn that University Prep's NHS chapter overlapped with the Students of Service club.
"This year I'm also a co-advisor of Students of Service, and they're going to pair up with us. We'll be a team on the pie bake and other activities."
The main reason for the discontinuation of the chapter is that the NHS is believed to be unnecessary. Along with the overlap with SOS, the minimum GPA requirement of 3.5 or above created controversy. Junior and NHS officer Sofia Pozzo agreed with Bingham that this exclusivity is unnecessary.
"I wish there was a similar program to it, maybe an Honors Program or something like that," Pozzo said. "I don't think it's fair for some students to have opportunities for certain service organizations and stuff like that in comparison to others." 
Another NHS tradition was the induction ceremony. This was where members received recognition for their achievements in the four pillars of the NHS: scholarship, leadership, character and service.
"I will miss that, but it's really nice just to celebrate everyone's service. And we really want that [service] to be vital and important and recognized in the community for being active and involved, and I think we can do that without NHS," Bingham said. 
Bingham emphasized that the chapter will be active until the current inducted juniors graduate, and they will still be able to lead service projects during the 2022-2023 school year. 
Once the chapter ends, the SOS club will take the lead on projects like blood drives, pie bakes and visits to Ronald McDonald House. This will extend these opportunities to the wider UPrep community.
"It seems unfair that some qualities are recognized for an honor and others are not," Bingham said. "We can honor all of these characteristics and the energy students bring by being a more inclusive and less exclusive community."
About the Contributor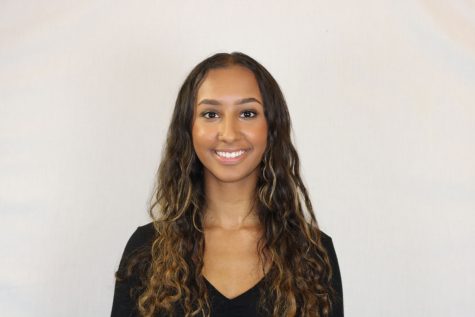 Loobna Shego, Web Editor-in-Chief
Loobna Shego is one of the web editors-in-chief of UPrepmedia.com and she has been on staff for four years. Her favorite type of stories to write are op-eds,...