Honoring the Dead
Día de los Muertos, also celebrated during fall, often receives less recognition than Halloween
Occuring on Nov. 1 and 2, Day of the Dead (Día de los Muertos) takes a different view on death by celebrating the lives of the deceased and honoring one's ancestors. 
 Día de los Muertos honors the deceased through festivities with food, altars (ofrendas) and decorations.
"In this tradition, the Aztecs didn't see death as sad as it was portrayed from a catholic point of view," Spanish teacher Elena Tello Portolès said. "It's a festive day to honor the dead and to remember those that have passed."
Senior and co-leader of the Latine Student Union Adriana Hernandez celebrated the holiday with her peers by decorating sugar skulls. These are traditionally placed on ofrendas alongside pictures of the deceased, marigold flowers (flores de muertos) and food.
"I feel like it's just a way of inviting the UPrep community to be a part of, you know, a Latine event," Hernandez said.
Día de los Muertos is typically celebrated by people of Mexican descent. However, other Latin cultures partake as well. 
"[Día de los Muertos] is a Pre-Columbian tradition before the Spaniards arrived to the American continent, and it's an Aztec transition that was performed to honor the dead," Tello Portolès said.
The Disney movie Coco, released in 2017, brought more awareness to the holiday and encouraged more representation of Día de los Muertos in the media and everyday life.
"After the movie Coco came out, I feel like that changed a lot," Hernandez said. "The core of Coco is about Day of the Dead and celebrating, and I feel like in a way it opened the eyes for a lot more people about what Día de los Muertos is."
Tello Portolès made it clear that Día de los Muertos is more than just a party.
"The holiday is not just like, you know like the amazing aesthetics of it right, it's not just the super cool masks, Calavera, [and] decorations." Tello Portolès said. "[It's about] that true connection to your past and your ancestors."
About the Contributor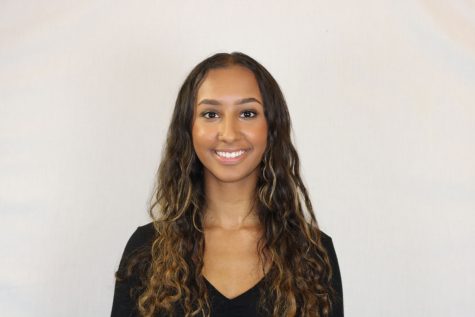 Loobna Shego, Web Editor-in-Chief
Loobna Shego is one of the web editors-in-chief of UPrepmedia.com and she has been on staff for four years. Her favorite type of stories to write are op-eds,...