Social Justice Day Returns
UPrep prepares for annual workshops and speakers
Social Justice Day will make an online debut April 7th after being canceled in 2020. This year, there are a total of 28 different workshops for sophomores, juniors and seniors to choose from and grade level activities for middle school and freshmen.
As a new member in the University Prep community, Diversity and Community Program Manager Patrick King is eager to experience his first Social Justice Day. He was impressed by social justice in the UPrep curriculum and thinks that Social Justice Day is a way to broaden the voices we hear.
"Social justice and identity work [is important] not only in the classroom but [also] collectively, outside of the classroom as a whole school," King said. "You're getting everyone's participation, which means that the conversations you're having on that day are really valuable and rich because you're getting to hear from folks that you may know, some other folks that you may not know."
Junior Mira Brown is a co-leader of the Jewish Culture appreciation club. She is leading a workshop on celebrating Jewish culture and identity called "Oy to the World."
"Part of social action is putting in the work, not only to better yourself but to better society as a whole." Brown said. "I also think that a really important part of social justice is being able to celebrate cultures that are not your own."
Her goal is for students to leave her workshop with a better understanding of Jewish culture.
"[We hope] they'll have a further understanding of what an ethno-religion actually means, they'll have a deeper understanding of Jewish identity, and that it's not just what they might know [already]," Brown said.
Junior Emerson Sonoda thinks that Social Justice Day is a time for students to explore and learn about new topics. Two years ago, Sonoda attended a workshop on mental health which put him on a path to join the Mental Health Advisory Board.
"It's an overall fun and educational day," Sonoda said. "Some of the topics that I learned about at Social Justice Day I was able to get more involved, so I think it's a really cool opportunity."
While most workshops will be taught by members of the UPrep community, Director of Diversity and Community E-chieh Lin believes Social Justice Day also offers an opportunity to learn from people outside of our community.
"We invite people not from our school to run workshops and to do our keynotes, and so it brings that connection of like what students are learning in the classroom to what's outside of the UPrep community," Lin said.
"We want students who leave our school to think about our society and think about how to be more responsible, which I think very much ties into our Social Justice Day."
About the Contributor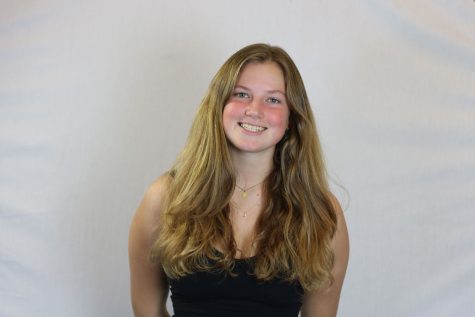 Emma Serralles, Copy Editor
Emma Serralles is the Copy Editor of the Puma Press and has been on staff for three years. Her favorite stories to write are features and news stories....