Pumas Look Past Pandemic
UPrep sees increased interest in semester away programs
This year, the number of University Prep students applying to semester away schools  tripled from last year. After a new incentive to be somewhere other than at home, UPrep students are ready for upcoming semesters away and excited to bring together new perspectives and ideas back to the UPrep community.
Associate Director of Global Programs Christina Taylor is not surprised that the number of applicants rose.
"People are tired of being stuck at home and they want a change of scenery," Taylor said. "And so [students are] taking advantage of the opportunity to do that in an environment [where they can feel safe and welcomed]."
Taylor thinks that a semester away is an amazing chance for students to grow and learn.
"We're used to how things are done here and the culture here," Taylor said. "To challenge yourself to be put in a place away from your network and to be put in a new environment, you're going to have to learn and grow and manage. So I think it's an incredible opportunity for growth and to challenge oneself."
Sophomore Claire Renschler is applying to the High Mountain Institute, The Mountain School and The Traveling School.
"I think [a semester away] offers students a really unique experience to bond with their classmates and teachers, and also just learn in a new environment," Renschler said.
If she gets accepted, Renschler is excited for an opportunity to experience a new style of teaching and learning.
"I really like that they all have outdoor programs and they're in different parts of the country," Renschler said.
Upon returning from a semester away, she hopes to bring her excitement back to the UPrep community.
"
"I think [ I will have] a new, refreshed sense of purpose and a drive when it comes to school," Renschler said. "I think after being online for such a long time that any in-person school or engaging type thing, I'll take it.
— Claire Renschler
Another excited applicant is sophomore Talia LeVine. She is applying to the School for Ethics and Global Leadership. She was drawn to SEGL because of its focus on academics and politics.
"It just seems like such an amazing environment where everyone is academically driven," LeVine said. "So you're driven to be super academic and to get your work done, but it's also the closest residential building to the Capitol. I know for some people that's like, 'okay, cool, whatever,' but for someone who's grown up in politics, just being able to make a name for myself [is really exciting]."
In total, three UPrep students are applying to SEGL this year, one of whom is applying to the campus in South Africa and two of which are applying to the campus in Washington D.C. LeVine is hoping at least one of them gets in.
"No matter what, they'll be able to take what they learned and bring it back to UPrep and make UPrep a better place,"LeVine said. "I'll be happy for whoever gets in."
About the Contributor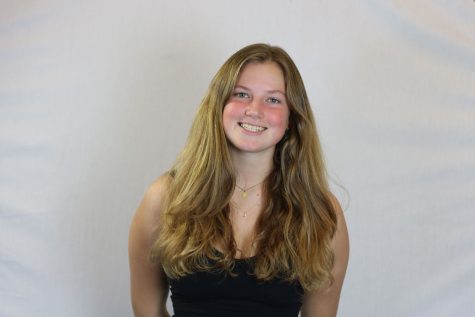 Emma Serralles, Copy Editor
Emma Serralles is the Copy Editor of the Puma Press and has been on staff for three years. Her favorite stories to write are features and news stories....