Intensives Go Virtual
Pumas get ready for a unique month of learning
Last winter intensive, after months of planning, teachers set up classrooms and hands-on learning for students. This winter, however, teachers are sending supply kits for students to do activities at home.
According to Assistant Head of School for Academics and Strategic Initiatives, Richard Kassissieh, major plans are still evolving rapidly and were only recently decided upon.
Kassissieh shared there is a lot still up in the air regarding how the winter intensive could look. The intensives are set to take place Jan. 4 through Jan 21. So far a few intensives are set to at least spend some time on campus, but plans could still change.
"It could be anywhere from fully online to having a similar kind of schedule as our trial period because we're not close enough to where we have good facts to rely on," Kassissieh said.
Kassissieh acknowledges that everyone is working hard to complete another winter intensive.
"Everybody's flexibility and willingness [has allowed the staff ] to make the best out of a less than ideal situation," Kassissieh said.
Upper School art teacher Ty Talbot is planning on using a supply box similar to the ones used in many first semester science classes for his painting intensive.
"I expect we will be doing a lot of independent work and have breakout rooms to talk one on one with students," Talbot said.
Junior Kabir Kashyap is grateful the schedule of last year's spring intensive allowed for shorter class meetings and more independent work time. He hopes the school will take feedback from the spring intensive to make the winter intensive more enjoyable.
"They did a good job. They gave us a lot of breaks, and I think it was really nice of them to shorten it,"  Kashyap said.
Director of Learning Design and Technology Jeff Tillinghast is hopeful for the upcoming winter intensive. Tillinghast is teaching Introduction to Robotics and Engineering.
"A lot of the things that we're thinking about with intensives are some of the same questions we think about with regular classes," Tillinghast said. "How do we make an experience that feels like quality learning but also feels like some of the great things that we love about a UPrep education."
Tillinghast believes that intensives are key part of the University Prep experience and expects that they will carry over to online learning well.
Building off of feedback and learning new strategies, Tillinghast expects that this year's winter intensive will be an improvement from last year's spring intensive.
"Over the summer, the faculty spent a ton of time in professional development," Tillinghast said. Tillinghast agrees resources and more guest speakers create opportunities for new ways of learning.
"It's a great opportunity that we have now that we're starting to take more advantage," Tillinghast said.
About the Contributors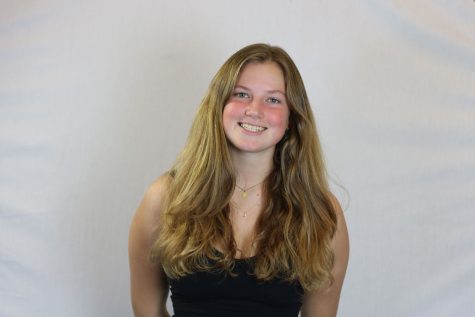 Emma Serralles, Copy Editor
Emma Serralles is the Copy Editor of the Puma Press and has been on staff for three years. Her favorite stories to write are features and news stories....