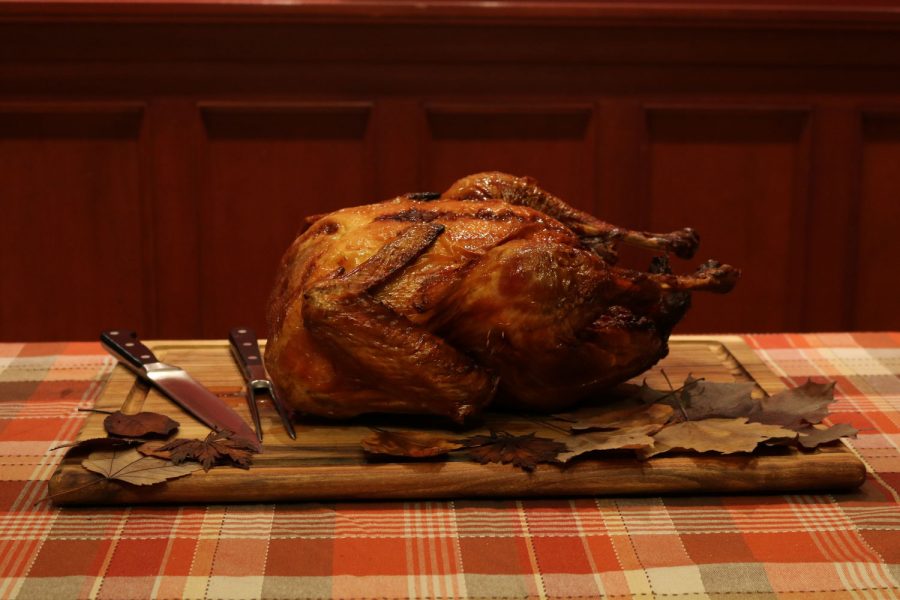 Photo: Aidan Lee
Cantonese-Style Turkey
During the holidays, my family takes the traditional turkey in a different direction. We generally dislike turkey due to its dry nature; however, the flavor alone in this dish is enough for us to buy, eat and deal with the leftovers each year.
Through a friend who runs a barbecue shop in the International District, our family brings home a Cantonese-style turkey each year. The main differences of a Cantonese-style turkey holds are the spices and brine used. Like most East Asian cooking, it uses a lot of ginger and garlic to create a richer flavor than the flavor in a traditional turkey.
This juicier, more flavorful turkey easily holds a special place in my memory. The meat and the skin of the bird have their own separate flavors and textures, complementing each other quite nicely. The skin is crispy and has a large amount of seasoning cooked onto it, while the turkey meat has a more subtle flavor from the seasonings and brine. The turkey flavor also transfers nicely into holiday leftovers such as sandwiches, salads and rice porridge or congee, a personal favorite.
Since it is turkey, there is no escaping its dryness. Yet this recipe does a good job of highlighting the flavors of Cantonese-style cooking. I recommend trying any form of Cantonese cooking as the flavors are beyond superior to those in Western cooking, especially in this turkey. This is a great holiday dish and can ensure you have a great family dinner and leftovers for the rest of the week.