Quarantine Survival Guide
Fun things to do in with your free time recommended by your fellow students
Let's face it, being stuck at home 24/7 because of COVID-19 is not easy and, quite honestly, extremely boring. This quarantine survival guide contains a list of fun activities suggested by your fellow middle school students to fill your time.
Art, such as painting, drawing, and more, is an enjoyable and relaxing pastime for some. Eighth-grader Julia Gire has even been painting room decor. 
"I painted a canvas with the Travis Scott Astro logo and another with the Rolling Stones tongue," Gire said.
Eighth-grader Kate Dutton has strayed away from the average canvas. 
"I painted on old Polaroids, an iPhone box, and an old notebook," Dutton said.
Eighth-grader Sinclaire Hicks decided to recreate a family vacation to Europe from a while back. 
"I drew a chateau my family visited in France two years ago and I'm going to water color it soon," Hicks said.
Collaging is also a very gratifying activity and doesn't require a lot of materials. Ask your mom or dad if they have any extra magazines. Chances are they'll have a few. If not, eighth-grader Helen Day made a collage out of printed out Vogue covers.
"Things just pop into my head and I like to write them down, so I was going through my list and I was like 'now I actually have time to do these things!' and one of them was making collages," Day said.
Not only is Day into making colleges but she has also been painting her furniture. 
"I painted flowers on my desk," Day said.
Eight-grader Linden Fatland has started decorating her room as well but this time with photos. 
"I'm putting up aesthetic pictures on my wall," Fatland said.
She has chosen four different colors as inspiration, blue, purple, light green, and yellow.
The next category is beauty. Face masks are always a good choice. Gire has been into the Glossier face masks, but a healthy at-home option is coconut milk. 
"I've been doing coconut milk face masks because I have sensitive skin," Day said.
Eighth-grader Cece Bensussen thinks it's important and very relaxing to have a self care day once in a while.
Some students' ideas of "beauty" are a little less traditional. Fatland has not only dyed the underside of her hair pink but she also changed her eyebrows.
"I slit my eyebrow and I kinda like it," Fatland said. 
Day has too, "I slit my eyebrow. No regrets, that was really fun."
Some students have been passing the time by baking and cooking.
"When quarantine first started we were baking every single day, it was kind of a problem," Gire said.
Students' fan favorites in terms of dessert include, cakes, cupcakes, brownies, and cookies. And for cooking, pizza, pasta, and soufflés.
Dutton has found a new interest, "I've made a lot of lava cakes, that's my favorite thing to make."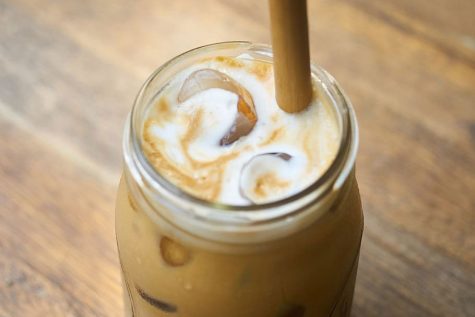 Eighth-grader Trixie Miller is in love with the new trending coffee recipe. "I've made whipped coffee everyday and it's so good!" 
Day decided to try out a quick and easy two ingredient recipe she found on social media. 
"I saw a Mochi recipe on Snapchat and I made it," Day said. 
Day really enjoyed it.
In terms of cooking, Fatland's got that covered. 
"For a week I cooked themed dinners for my family," Fatland said.
The dinners included Benny Hanna, Hawaiian luau, Mexican fiesta, Italian gala, and a sports bar. 
With all that food, exercise is very important. Running is a very popular and easy workout, that doesn't require any equipment. 
"I've been going on runs every day this week," Miller said.
Working out with your family can also be fun. 
Eighth-grader Poppy Miller agrees, "I'll do cardio with mom, sometimes we'll work out together."
Both Gire and Dutton have been into watching workout videos to get exercise.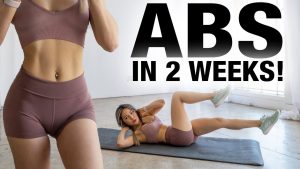 "I watch Chloe Ting workout videos, It's kind of hard to get into it but once you start it's really fun," Dutton said.
Fatland's been trying to continue practicing sports. 
"I got a bounce back to practice volleyball," Fatland said.
She is also hoping to get a tumble track to continue doing gymnastics.
The next category is entertainment. Watching movies and TV shows is also an entertaining way to spend your time in quarantine. Some TV shows students recommended include "The Society," "On My Block," "Outer Banks," "All American," "Grey's Anatomy," "Tiger King," "Big Little Lies," and "Too Hot to Handle".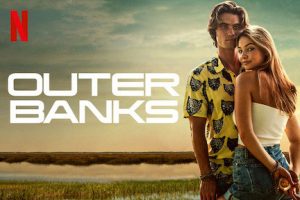 And for movies, "High School Musical," "Beautiful Boy," "Clueless," "The Blind Side," and all Disney princess movies. 
Some recommend books include "The Perks of Being a Wallflower, "Little Women," "The Fault in our Stars," and "To all the Boys I've Loved".
A lot of people have also been learning new skills with their extra time. Gire taught herself how to meditate and play the ukulele, Miller learned how to train her new puppy, Charlie, and Linden learned how to do a backflip!