The Streaming War
More television services join the competition for viewers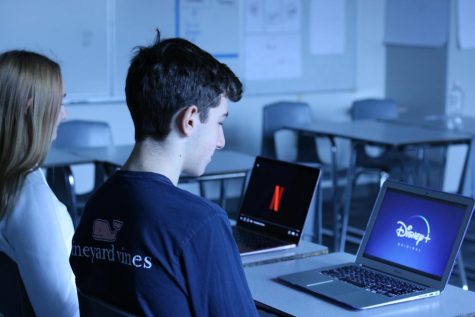 The release of Disney+ created buzz on social media for general TV watchers and Disney lovers alike, and students can now be seen watching their Disney favorites during free periods or community time. 
Even with the stresses that come with being a student at University Prep, students still have free time throughout the day inside and outside of school. This time is commonly spent playing games, hanging out with friends and watching TV. 
TV streaming services are a common way to watch TV shows and movies. Some of the more prominent streaming services are Netflix, Hulu, Amazon Prime Video and a new addition: Disney+.
Many UPrep students frequently use these services, as they are an easy way to have entertainment on the go. Freshman Max Rubenstein's family has many of these subscriptions, including Netflix, Hulu, Amazon Prime and Disney+. He believes each of them brings something different to the table.
"I don't really have a favorite. I use them all for different reasons," Rubenstein said. "I don't use Netflix as much… But usually Hulu because those [shows] kind of come out more often. And Disney+, [I] haven't had the chance to use that yet."
Rubenstein uses many of these services and does not have a strong preference, but some students do.
"Netflix is a streaming service behemoth; they just have everything," junior Hayley Walters said. "I will never buy another streaming service." 
More UPrep students said they had Netflix than any other streaming service. Netflix began in 1997, which has given it more than two decades to establish its name and acquire a wider selection of TV shows and movies.
Something like Disney+ however, which came out last month, may have not yet given people chance to fully experience it. While the establishment of a streaming service might affect someone's opinion on it, some students believe efficiency makes for the best service.
"I think [these services are] worth it because they have a lot of options and it can be cheaper than … [for example] Xfinity. You have to pay a lot more money for it than these services," freshman Sophia Mahon said. "Also, it's more accessible [on] a laptop, because I like to watch TV on my laptop in my room."
Freshman Diego Rubiralta believes it's better to have access to more of a show right away than to wait for new episodes weekly. 
"You're not going to get offered a whole season of a show immediately," Rubiralta said. "It's a lot more worth it to just get the streaming service and be able to just binge a season of a show."
Some students have differing opinions on streaming services and could generally do without them. Senior Rihan DeLora thinks Netflix is "expensive for no reason," as they are taking off lots of her favorite shows. She uses YouTube more than anything else and watches cable for live sports.
Whether they use them often or not, these streaming services play a big role in the lives of University Prep students. The services are constantly elevating their game to match each other's content. You never know what they might do next.
About the Contributor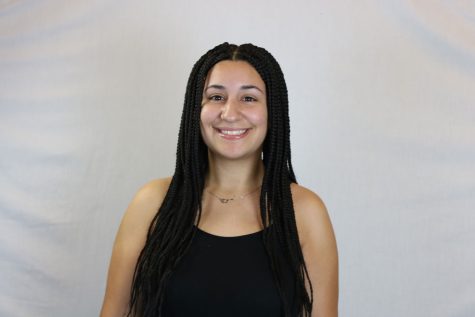 Sydney Goitia, Print Editor-in-Chief
Sydney Goitia-Doran is one of the print editors-in-chief of the Puma Press and she has been on staff for four years. Her favorite types of stories to write...