Homecoming Week Hype
Get an inside look at the week before the big dance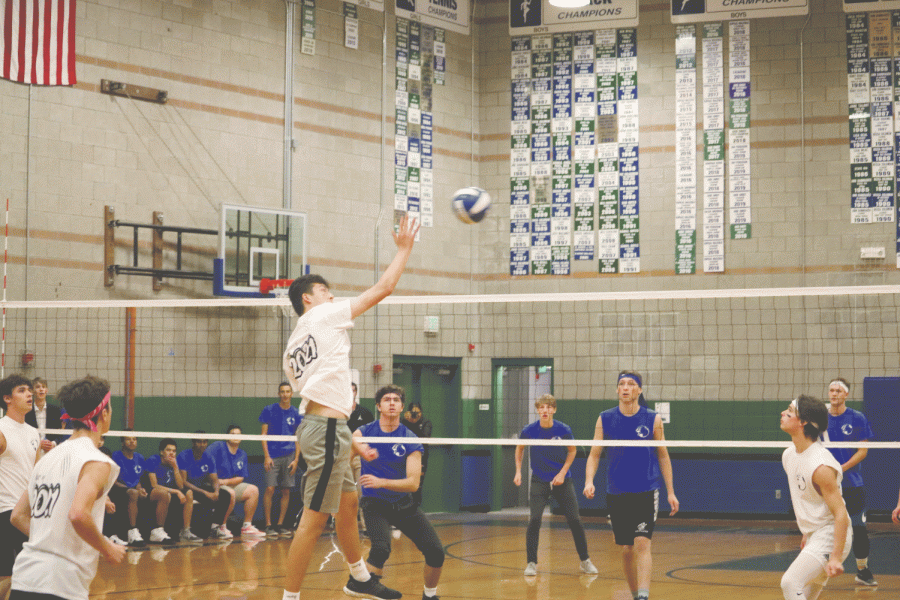 At University Prep, homecoming is a big deal organized by ASB for the purpose of being a fun week for everyone.
At Buff Puff, the men's volleyball game, the seniors beat the juniors, 25-16. 
The seniors crushed the juniors again during Power Puff, in an exciting match of women's football. The ending score was 12-6, two senior touchdowns to the juniors' one. 
The homecoming assembly is an assembly at the end of the week.
"The idea is that there are competitions, grade competitions now, for points," ASB president Micheal Gary said.  "Some of [the events] were the same from last year. Some of them are new ones."
During homecoming week, ASB organized dress up days which included blackout, denim day, jersey day, and UPrep spirit day.
ASB started their planning in June. They spent three to four weeks visiting possible venues for the homecoming dance during their summer break. 
"We visited multiple places and we liked the Nordic Museum," Gary said. "Ballard has so many good restaurants and desert places… and a whole bunch of other really nice places you can go to," he said.
"Last year's homecoming dance took place in the Bellevue Art Museum. ASB Vice President Daran Anand thought it was small and uncomfortable.
He thought that this year's location was "a lot more spacious" and "a much better venue."
The attendence this year was at an all-time high. 
Gary announced to students that 307 tickets were purchased by a student body of 340.  
Anand hoped that homecoming would encourage students to attend more dances in the future. 
"Homecoming is big," Anand said. "But it's just a taste of what the community has and what the community is built around."