The Next Level
Senior Emily Morrissey will play D1 soccer at Villanova next year.
Hang on for a minute...we're trying to find some more stories you might like.
Senior Emily Morrissey is an elite student athletes who will participate in division one college athletics. She committed to playing soccer at Villanova before her junior year of high school. 
Morrissey practiced her whole life to train for where she is today, qualifying to be one of 2.4 percent of female high school soccer players who get to play D1 college soccer according to a study by the National Federation of State High School Association and the NCAA. 
Talking with Morrissey, she revealed how she got to this point in her soccer career.
When did you start playing soccer?
I started when I was three when my dad forced me to play. He signed me up. I really didn't like it. Then he signed me up the second season. I also didn't like it. And then the third season I started liking it. I wasn't really good until middle school.
How did you become good at soccer?
I played [recreational] soccer until I was 12, and then I started playing club soccer. I was really small, so I wasn't very aggressive or strong and I couldn't pull my own. Then I grew a lot and I started liking [soccer] even more. So I started practicing outside of practice and I got better…I would train on my own with a coach or [by] just going to the park and shooting.
What's your high school experience with soccer?
In freshman and sophomore year, I played for the University Prep team. Now I am on a club team in the Development Academy League for Reign Academy… There's the professional Reign team, and we're the youth version of it… We're not allowed to play high school because [the Development Academy League] goes all year round and they don't want us getting injured.
"
I would train on my own with a coach or [by] just going to a park."
— Senior Emily Morrissey
How did you look for colleges?
I started when I was a freshman, just emailing coaches that I was interested in. They would come to our showcase games. If they like you, then they reach out to your coach.
How did you end up at Villanova?
I called [the coach] up. He expressed interest in me as well. So he came and watched me play, and he liked me a lot. Then I came and visited and like their school, and I liked his system that he wanted to instill in the program. That was the spring of sophomore year. The summer after that I played two showcases. He used that summer to watch me play in my showcase game. Then I was feeling ready to make a decision. He gave me an offer, so in a few weeks I called him back and decided to go there and talk to him. I committed to that offer right before school started [junior year].
What are you looking forward to at Villanova?
I'm really excited for [soccer at Villanova] because it's a new program because the coach that recruited me just came there last year after the old coach got fired. Their program was not that good and I'm excited because he's bringing in a lot of new players and a whole new system to the team and teaching them the system in a really
rigorous way.
About the Writer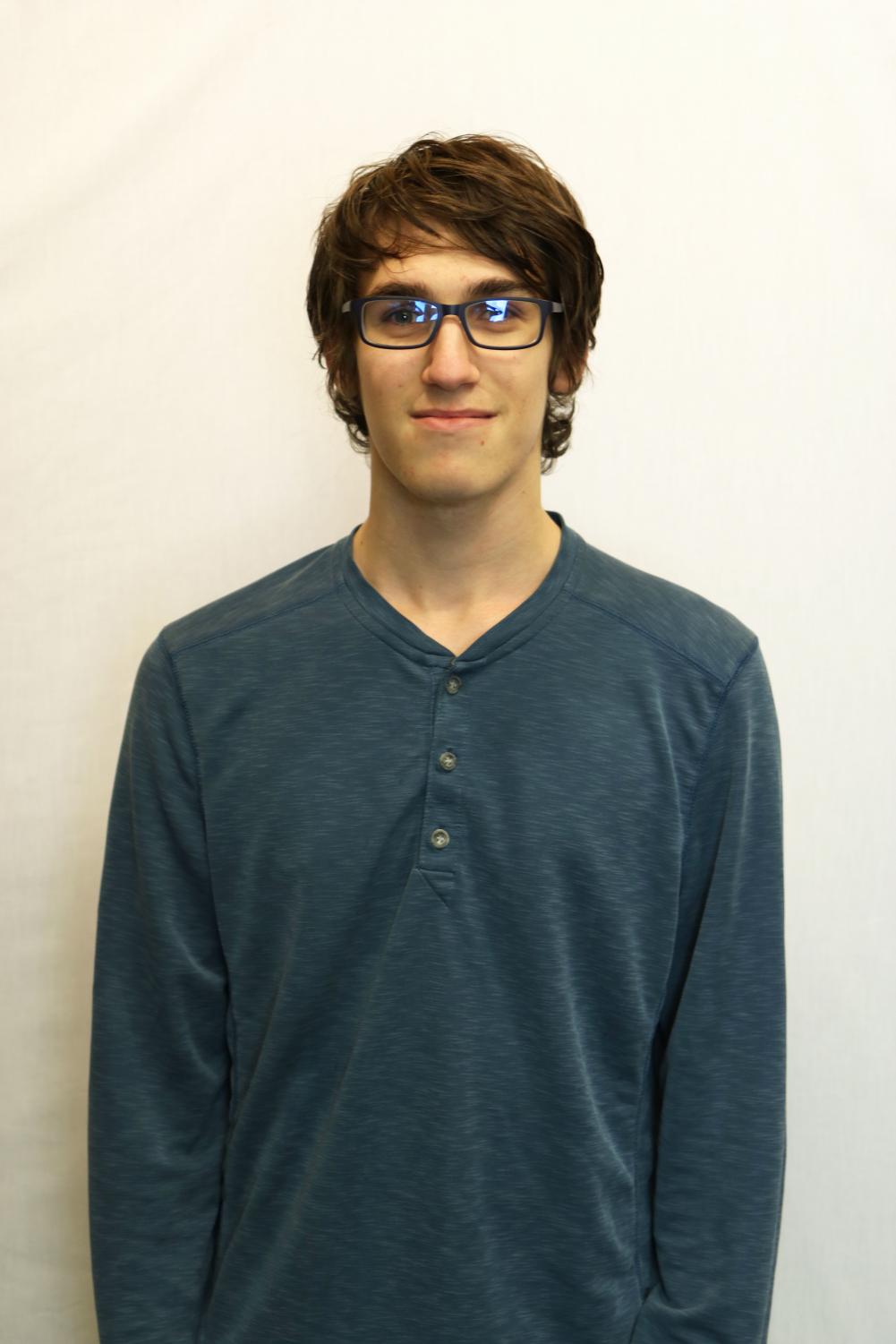 Aaron Igra, Web Editor
Aaron Igra is the Puma Press's first web editor.