On the Record
Mimi Zekaryas plugged into KUOW to learn how podcasts can educate and inform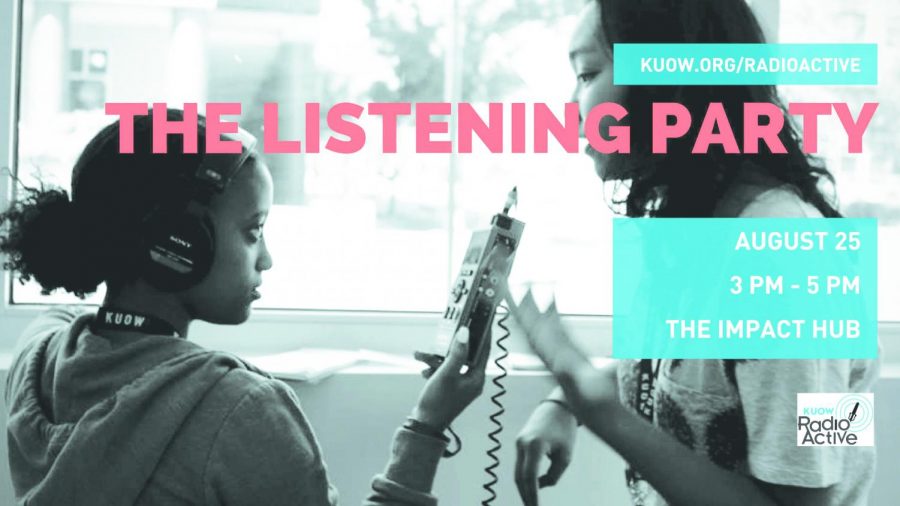 Following her passion for podcasts, junior Mimi Zekaryas participated in an internship program called RadioActive at the NPR-affiliate radio station KUOW last summer. RadioActive is a program with the goal of helping young people discover public radio journalism.
Zekaryas participated in a five-week program where she contributed to podcasts, including group podcasts and her own feature story.
One of Zekaryas' group podcast episodes was about dark-skinned girls and their struggle to feel beautiful. Zekaryas' feature story was about one of her aunts who was a member of the Eritrean Liberation Front, which was the independence movement for Eritrea from Ethiopia in the 1960's and 70's.
The podcasts are can be found on the KUOW website, under RadioActive and Zekaryas' name.
The different types of podcasts had different run times.
"The group podcasts were eight to ten minutes long, and the feature stories were five minutes long," Zekaryas said.
The feature stories, unlike the group podcasts, were their own individual efforts.
"For the feature story, I produced it myself, recorded it and edited myself. It was an individual effort," Zekaryas said.
Zekaryas was more pleased with her own feature story than the group podcast.
"My first podcast, that wasn't very good, it just wasn't as natural with what I was saying," Zekaryas said. "The feature story I did sound more natural, and I feel like I did it how I wanted."
The naturalness of the feature story was due to what Zekaryas learned over the course of the program.
"I learned how to make a podcast that wasn't directly reading off a script," said Zekaryas, "I tried to make it more interesting, something that people would want to listen to."
Zekaryas also learned more about the value of podcasts.
"One of the amazing things I learned was that more and more people are starting to listen to podcasts," Zekaryas said. "[Podcasts] are becoming one of their primary ways of getting information."
The rise of podcasts is partially due to how they stand out.
"[Podcasts] are a really good way to get different types of points across, and share stories," Zekaryas said. "With voices in it also brings more emotion. People are really able to feel the story."
Podcasts can get more personal and close than regular articles.
"With podcasts, I feel like you are almost listening into a conversation, and it's usually conversations you wouldn't be a part of," Zekaryas said. "Sometimes to me it's more interesting than reading it. It's not formal and you can stay attentive for longer periods of time."
The value of podcasts can be summed up quite simply, according to Zekaryas.
"If you want to make a point, educate, or inform, or just raise awareness of something, podcasts are a great way to do it," Zekaryas said.