Behind the Commons Cafe
How does the Commons Cafe operate?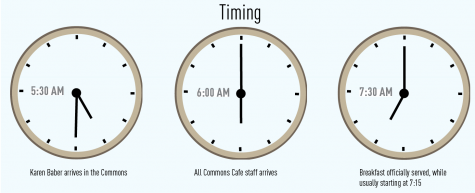 Uprep Students Protest to Support Black Lives Matter
June 8, 2020
Since May 29, thousands of people, including some University Prep students,...
Skateboarding Is Booming During Quarantine
May 26, 2020
The days of quarantine and stay at home orders have actually improved the popularity...
May 20, 2020
As the result of a recent Department of Justice investigation, colleges across...
May 20, 2020
Governor Jay Inslee has ordered schools across Washington to remain closed for...
Front Line Community Members Combat COVID-19
May 20, 2020
We are all contributing to the fight against COVID-19 simply by staying home....
May 20, 2020
Since Monday, March 9, UPrep has converted to remote learning. The main way...
May 20, 2020
With the social distancing laws and limitations ongoing to school and around...
May 20, 2020
The U.S. schooling system has been forced to adapt, due to the COVID-19 outbreak...
May 20, 2020
Let's face it, being stuck at home 24/7 because of COVID-19 is not easy and,...
May 20, 2020
With the new online environment for school, very important aspects of UPrep...