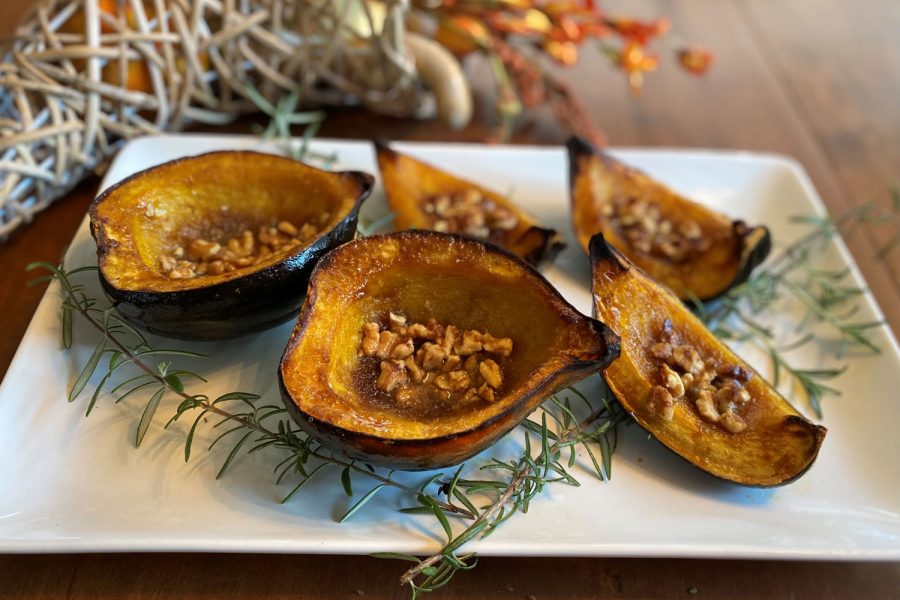 Photo: Ethan Matsubayashi
Roasted Squash with Pecans
This acorn squash recipe has been a part of my family's holiday celebrations for years. After making it, I can see why: I don't consider myself to be an expert chef by any means, but this dish was much easier than I had expected, and it's delicious!
All you have to do is follow the recipe, let the oven do the brunt of the work, and it will come out looking perfect. The caramelized brown sugar on the outside paired really well with the soft, buttery texture of the squash, and pecans on the top added a nice crunch to every bite. As my family ate this dish, they described it as "buttery," "delicious" and "amazing."
Overall, I'd give this dish an A-. It's very simple to make and tastes delicious, but the only downside is that there is a lot of waiting, which means that the dish takes over an hour to cook.
However, if you have the time to make this dish, I would highly recommend it. It is the perfect recipe for someone looking to impress their family by making a very simple dish that will taste like it was made by a professional.