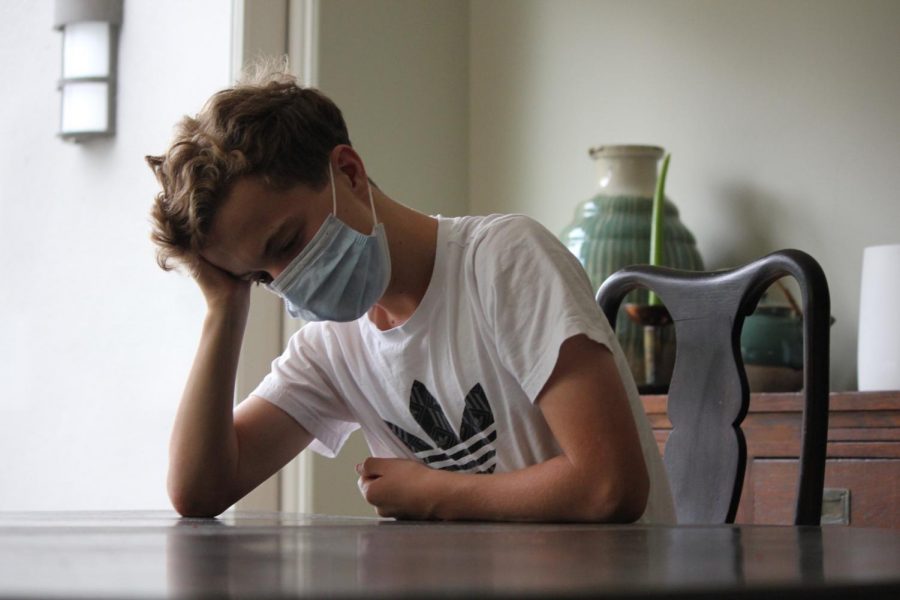 Abby
When the bell for the new school year rang through the empty University Prep halls on September 3, everything felt different for counselors Andrea Moore and Lindsay Metcalfe. Among other aspects of daily life at UPrep, the school's counseling department is adapting to online school during the Coronavirus pandemic.
"Typically, if somebody is having a hard day, has a problem they need to think through, or just needs some space for a minute, they can stop into the counseling office unannounced without planning it ahead of time," Metcalfe said. "And that's just not possible [with being online]." 
To combat the feelings of disconnect and lack of in-person contact, the counseling office is working to create new ways to support students. Mobilizing the Mental Health Advisory Board, sending out surveys, leading a surplus of parent workshops and being especially proactive about using other faculty members to identify students who may be struggling are all on the table for ways the counseling office is working through COVID-19's challenges. 
The pandemic, however, has potential benefits in terms of allowing space for students to seek mental health support, according to Moore. 
"I've noticed that students who haven't worked with counselors in the past have felt pretty receptive to working with a counselor," Moore said. "I think that what's going on is kind of an equalizer, and everybody realizes this is an adjustment, and this is hard, and this is different, and they're willing to talk about that."
Both Metcalfe and Moore agree the pandemic affects everyone differently, in both positive and negative ways, and hope to be easy resources for struggling students. 
"Everybody is having their own unique experience right now. There are some hard things about life in this moment, and so it's okay to not be feeling great. It's okay to be struggling in one or more areas in your life," Metcalf said. "We would just really encourage everybody to reach out and ask for help when needed, whether that's from us, or someone else that they trust."