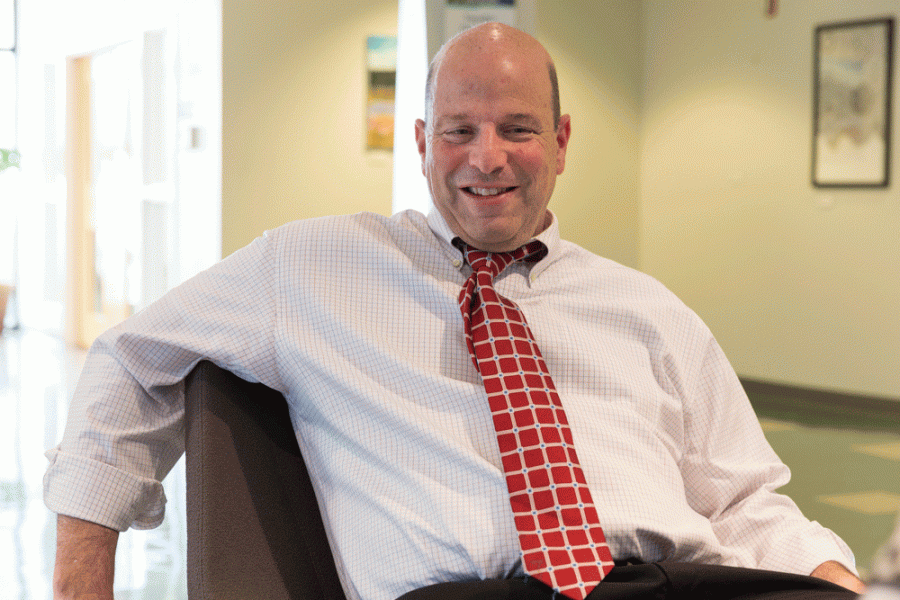 UPrep Archives
Ken Jaffe
After 22 years at University Prep, Assistant Head of School and Director of Upper School Ken Jaffe will be stepping down from his position at the end of the school year.
Jaffe began considering the future of his career starting in the middle of 2019.
"I've been [at UPrep] a long time, and at a certain point you start wondering, for both yourself and the school, whether it's time for a new voice," Jaffe said.
Jaffe attributes his accomplishments at UPrep to a culture of teamwork.
"There's nothing that I could look back and say, that's mine. I don't think that's important either," Jaffe said. "I think it's more about establishing and helping establish a culture."
Interim Head of School Lila Lohr worked closely with Jaffe during her time at UPrep.
"I respect his sense of what matters at UPrep and being able to share that with me," Lohr said.
Jaffe has many plans for things he would like to do after he leaves UPrep.
"I would like to get smarter," Jaffe said. "I would like to keep active. I'd like to be able to volunteer. I would like to find time to relax and perhaps look for employment."
Jaffe recounted many of his fond memories from his time at UPrep. Such memories include his time sharing UPrep with his son, the completion of both the fine arts and classroom buildings and the various state championships UPrep athletes won.
"I could write a book about what I've gained from being part of this institution," Jaffe said. "In particular, I [have gained] a fonder and better understanding of inclusion in a way that I didn't have upon my arrival."
Lohr noted the unfortunate situation with COVID-19 that has left Jaffe with an unexpected end to his career.
"I have nothing but wonderful things to say about [Jaffe] and how much I have enjoyed working with him and how much he cares about [the students]," Lohr said. "His love for the school is all about the kids. This has been a horrible way for him to end his last 22 years at the school."
However, Jaffe believes that the pandemic has only increased his appreciation and love for the school.
"[COVID-19] has deepened my appreciation for the resilience and hard work of the faculty, staff and students," Jaffe said. "It has also confirmed how important the relationships are at school. Because absent those relationships, it's just not the same."
Jaffe has high hopes for the UPrep community.
"I hope that this school continues to do what's good for the school in support of the kids and not worry about what other places are doing," Jaffe said. "I want us to continue to focus on what's best for our students."
Prior to his departure, Jaffe shared some parting words for the community.
"There have been some tremendously high times that I've had as a result of the interaction with kids and students," Jaffe said.  "The message I would like to give is gratitude and admiration for all they do and will continue to do."
Lila Lohr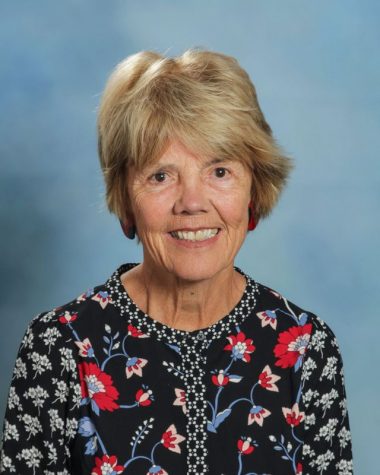 After her year working as UPrep's interim head of school, Lila Lohr will be moving to Richmond, Virginia. She will work as the interim head of school for a K-12 all-girls schoo next fall.
Lohr plans to return to Seattle to visit family and to cheer on Pumas at athletic events.
Q: What will you miss about working at UPrep?
A: "I will miss this sense of community. It's just a wonderful place to spend every day. I love the sense of spirit. I love going to games. I like that it's a place where all different kinds of kids can feel comfortable."
Q: What message do you have for the UPrep community before you leave?
A: "Thank you to everybody. It's hard when you have a stranger come in to lead your school, and people have been very warm and welcoming. I felt like I was accepted as a member of the community right from the beginning."
Asha Dean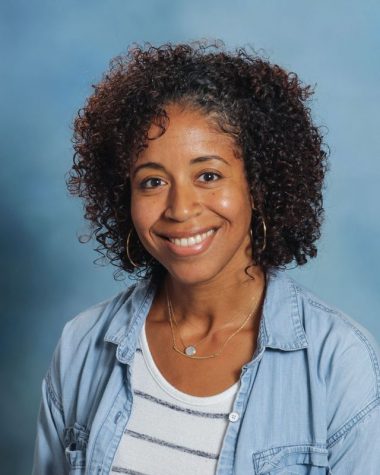 After six years, Associate Director of Upper School Admission and Community Engagement Asha Dean will be leaving at the end of the year. Dean plans to continue her career in enrollment management at Seattle Girls School in the fall.
Q: What has been your favorite part of working at UPrep?
A: "I like the people, the kids and the adults. It's just a fun community to come to each day, and I was always happy. I never felt like I had to go to work."
Q: What message do you have for the students, faculty or staff?
A: "Thank you for welcoming me into your community. I look forward to remaining a part of the UPrep community from afar."
Peinda Diop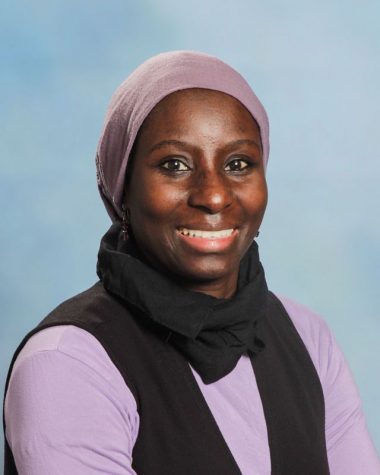 French teacher Peinda Diop will end her four-year employment at UPrep in June. She plans to move to Charlotte, North Carolina.
Diop will continue teaching while also working with multiple nonprofits. Diop plans to partner with students out of Bothell High School and organizations such as the Aci Baobab Foundation to work to keep girls in Senegal in school and support them in paths toward STEM careers.
Q: What has been your favorite part of working at UPrep?
A: "My favorite part working at UPrep is going to POCC (People of Color Conference) with the youth leaders and teaching French in a global context with a touch of social justice and youth voice."